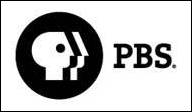 I Can't Help Myself.
Alexandria, VA (PRWEB) February 14, 2006
Original music programming is a PBS specialty and this March features a line-up of show stopping performances from some of the biggest stars on the music scene today. PBS March 2006 pledge music specials include:
Barry Manilow: Music and Passion
Tuesday, March 7, 9:00-11:00 p.m. ET*
Legendary songwriter and performer Barry Manilow celebrates the 100th performance of his Barry Manilow: Music And Passion at the Las Vegas Hilton. Manilow, with a cast and band of 14, performs his greatest hits, "I Write the Songs," "Mandy" and "Copacabana," among others.
Chris Botti Live
Tuesday, March 14, 9:00-10:30 p.m. ET*
A 35-piece orchestra joins the master of the sensual trumpet and his quintet as he performs instrumentals including "Someone to Watch over Me" and music from the film Cinema Paradiso. Featured with Botti are Sting ("What Are You Doing the Rest of Your Life"), Jill Scott ("Good Morning Heartache") and Burt Bacharach and Paula Cole ("The Look of Love"), among other guest stars.
Daniel O'Donnell: The Rock 'N' Roll Show
Thursday, March 9, 9:00-11:00 p.m. ET*
In his fifth PBS special, filmed at Dublin's awesome Point Theater, Irish singer Daniel O'Donnell performs a retro tour of rock 'n' roll songs from the 1950s and 60s, returning to the days of bobby socks, drive-ins and danceable music.
The Four Tops 50TH Anniversary Celebration
Monday, March 13, 9:00-11:00 p.m. ET*
Backed by an all-star band featuring saxophone great James Carter, the incomparable Four Tops perform hit after hit including "Baby I Need Your Lovin'" and "I Can't Help Myself." The Tops team with guests Mary Wilson, Aretha Franklin, Dennis Edwards and the Temptations Review, and Paul Rodgers for more thigh-slapping hits.
Great Performances "Andrea Bocelli: Amore Under the Desert Sky"
Sunday, March 19, 9:00-11:00 p.m. ET*
Passionate classical tenor Andrea Bocelli delivers his third PBS special filmed on a floating stage at the Lake Las Vegas resort. Bocelli performs songs from his new CD Amore, including the seductively moving "Can't Help Falling in Love." Also featured are duets with 2001 Tony-award winner Heather Headley.
Great Performances "Color Me Barbra"
Wednesday, March 15, 8:00-9:30 p.m. ET*
Fresh as ever, Barbra Streisand's second solo television special (1966), "Color Me Barbra," dazzles with musical and visual innovation. Streisand's show-stopping numbers include "Where or When," "Gotta Move," "It Had to Be You" and "Starting Here, Starting Now."
The Magical Journeys of Andreas Vollenweider And Friends
Wednesday, March 15, 9:30-11:00 p.m. ET*
Grammy winner and multi-platinum harpist/composer Andreas Vollenweider hosts a veritable musical travelogue. Concert programs filmed in Europe, America and Asia demonstrate the fantastic universal appeal of music across all cultures and languages and feature guest artists Carly Simon, Bobby McFerrin, Eliza Gilkyson, Abdullah Ibrahim, Djivan Gasparyan, Carlos Nunez, Milton Nascimento, Ray Anderson, David Lindley and Hans Vollenweider.
Moments to Remember (My Music #204)
Monday, March 6, 9:00-11:30 p.m. ET*
Patti Page, Nick Clooney, Peter Marshall, Wink Martindale and the Lawrence Welk Show's Mary Lou Metzger co-host all new performances and archival classics from the late 1950s and early 60s pop era.
Queen And Paul Rodgers: Return of the Champions
Thursday, March 16, 2006, 9:00-11:00 p.m. ET*
Queen, with Paul Rodgers (Free and Bad Company), has proved its place among legendary rock bands with a wildly sold-out 2005 world tour. This spectacular show was recorded in Sheffield, England, before a rapturous audience of 12,000. Rodgers and Queen originals Brian May and Roger Taylor perform the band's classics, including "Another One Bites the Dust," "Radio GaGa," "Bohemian Rhapsody," "We Will Rock You" and "We Are the Champions," plus Rodgers' own anthem, "All Right Now."
Images/artwork available upon request or online at PBS Press Room (http://www.pbs.org/pressroom).
PBS March pledge runs 3/4-3/19/06. Please note that all programs are CHECK LOCAL LISTINGS. PBS program schedules vary from market to market and this is especially true during the "pledge" periods. Program lengths are also subject to change depending on the pledge break intervals determined on the local level at each station. Regularly scheduled programs and series are subject to preemption. If you have questions about a program's airdate and length, please contact your local PBS station.
Press Contact:
Tim Fisher
Fisher Company
845/526-0182
tf @ fishercompany.net
# # #