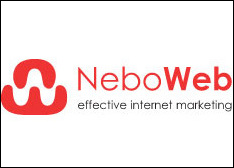 EarthLink. We revolve around you™.
ATLANTA (PRWEB) February 16, 2006
NeboWeb, Atlanta's emerging leader in Interactive Marketing services, has launched a new website for EarthLink's new Voice Over IP (VoIP) product at http://www.EarthLinkTrueVoice.com. The new website excels at emphasizing the strength and simplicity of the product offerings, while leveraging the power and trust of the EarthLink brand.
"The team is great to work with and their out-of-the box creative style was truly helpful in differentiating the EarthLink brand in the online marketplace," says Rashidi Barnett, Online Marketing Manager of EarthLink.
The new trueVoice site showcases EarthLink's new VoIP phone service through an easy to use, appealing interface with multiple interactive elements that highlight cost savings, reasons to switch, rate information and more. Along with the website launch, NeboWeb created a series of compelling online banner ads designed to drive significant traffic to the site.
"The overall campaign concept was simple. It's about conversations. We wanted to leverage the important conversations that take place every day in order to emphasize the lifestyle aspects of the product -- instead of focusing solely on the technology," offers Adam Harrell, President and COO of NeboWeb.
In addition to working with the EarthLink online marketing team, NeboWeb collaborated with Lyda Interactive to bring the clean, crisp and emotionally compelling interactive elements to life. "The response to the site and interactive ads has been tremendous," says Brian Easter, CEO of NeboWeb. "We've already entered the site into several award competitions such as the Showsouth Awards and plan on additional award submissions," adds Easter.
About NeboWeb Internet Marketing
NeboWeb specializes in improving the Web presence of large to enterprise level organizations by providing best of breed Internet marketing solutions. Our Internet marketing services range from complete eMarketing strategies to standalone projects such as Web Design, Search Engine Optimization (SEO), Pay Per Click Management (PPC), Web Copywriting, eCommerce Development, and more. For more information on NeboWeb Internet Marketing, visit http://www.neboweb.com, email info@neboweb.com, or call (404) 522-2559.
About EarthLink
"EarthLink. We revolve around you™." As the nation's next generation Internet service provider, Atlanta-based EarthLink has earned an award-winning reputation for outstanding customer service and its suite of online products and services. Serving over five million subscribers, EarthLink offers what every user should expect from their Internet experience: high-quality connectivity, minimal online intrusions and customizable features. Whether it's dial-up, high-speed, voice, web hosting, wireless or "EarthLink Extras" like home networking or security, EarthLink connects people to the power and possibilities of the Internet. Learn more about EarthLink by calling (800) EARTHLINK or visiting EarthLink's Web site at http://www.EarthLink.net.
Contact NeboWeb eMarketing:
Carla Hunnicutt
Media Relations
(404) 522-2559
# # #