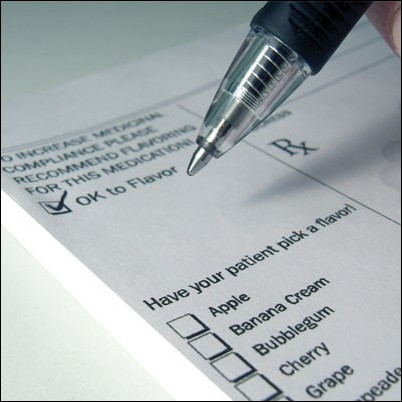 Bethesda, MD (PRWEB) February 16, 2006
Results were just released from a quiz that was given to the public by FLAVORx, Inc on December 14th, 2005. The results reveal that in regards to issues of compliance and taking medicine properly, very few people are aware of how to take their medication responsibly so they get better and don't infect others. Surprisingly, most people take medication to the extent that they feel it is sufficient to their health by their own standards, which, in almost all cases, is completely inconsistent with what physicians, pharmacists, healthcare practitioners and drug manufacturers recommend. With experts predicting the arrival of cold and flu's peak season next week, FLAVORx has released its findings to promote health education and awareness to prevent persistent symptoms, the spread of infection and drug resistance.
Both the flu and cold are frequent and expensive diseases. The common cold may strike some people as many as 12 times per year, which averages approximately 15 million days lost from work in the U.S. The flu is highly contagious and typically affects about 20-50% of the US population annually.
Of the approximately 230 people that were polled, most were extremely surprised to see that they had not fared well in the multi question quiz. The first question addressed the actions most commonly taken when people receive a prescription from their doctor. Approximately 74% of respondents believed that in lieu of getting the prescription filled immediately, they would instead wait a few days to see if their body could naturally fight off or clear the illness or infection. Unfortunately, this is not the correct behavior. If your physician prescribes a medication for you, it is because your body requires it.
If you are uncertain of whether to seek professional guidance during cold and flu season, follow these guidelines for when it is necessary to contact your doctor: a fever greater than 101º F for more than 3 days, or an oral temperature of 103º F. For fever, aches and pain; pain relievers and fever reducers like Tylenol® (Acetaminophen) or Advil® or Motrin® (Ibuprofen) are usually helpful. If your child has to take the liquid Acetaminophen or Ibuprofen the taste might make them less compliant so a safe flavoring such as FLAVORx can be used to ensure compliance.
Most importantly, while your body may be able to fight the infection, other bodies may not—meaning that the longer you wait to treat an illness or infection, the longer you are able to transmit the virus or bacteria to somebody else. This leads to continual infection of others and exponential spread of the illness.
The second biggest misconception among respondents is that once you physically feel better, you can stop taking a medication. This behavior is a major contributor to more resistant and virulent strains of illness over time. The optimal treatment time for a medication has been determined by pharmaceutical researchers. While you may no longer exhibit symptoms, the bacteria or virus may still be present in the body. Taking a medication for an incomplete regimen (often due to taste in children) allows the virus to become resistant to a certain medication. If you have not taken the whole regimen and the virus comes back the medicine will not be as effective or effective at all. Due to taste this is an overriding concern in babies and children that just can not tolerate the taste of a liquid medication thus reducing compliance and making recovery much slower. Kids can pick a safe, reliable flavoring to change the taste of their medication so that they can swallow it and thus be compliant.
Lastly, respondents also seem to have been misled by the safety of taking un-prescribed medications. Even if you feel that you have had an illness before, or have taken a certain medication before, you should never take a medication that hasn't been specifically prescribed for you. Dosages and drug regimens differ for each individual patient. Contact your doctor of pharmacist before trying to self-diagnose or self-prescribe.
The ramifications of non-compliance, or not taking your medication properly, are much more serious than most people believe. According to the American Hospital Association, 125,000 deaths were attributed to non-compliance in 2004.
The U.S. Food and Drug Administration (FDA) considers 3 active ingredients safe and effective for relieving certain symptoms of the cold or flu. These include nasal decongestants (like Sudafed®, and Afrin®) antitussives/cough suppressants (like Robitussin DM® and Delsym®) and expectorants (like Robitussin® and Vicks®). Many people find these medications to taste less than good and have a very hard time swallowing them. Sometimes this bad taste is the main reason for the non compliance that too often keeps our population sick.
When medication is necessary, FLAVORx suggests using a specifically developed and scientifically tested flavoring to improve the typically unpalatable taste of liquid medications. FLAVORx offers 42 flavors that can be applied to both over-the-counter and prescription medications and is available at most pharmacies nationwide. To date, over 50 million prescriptions have been successfully flavored without any report of complication, changes in efficacy or incidence of allergy.
For more information, please visit http://www.flavorx.com or contact Teresa Chen at 800.884.5771, extension 234.
# # #