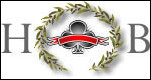 Laholm, Halland (PRWEB) February 17, 2006
HoldEmBonus.com activated an RSS feed entirely dedicated to online Poker gaming, to help people to better understand poker and learn new tips receiving news and articles in real time using the innovative RSS feed technology.
RSS (Rich Site Summary) is an XML format for sharing content among different Web sites such as news items. Thanks to this new technology, poker players are now able to receive updates and news over their favourite game on the Internet without need for them to regularly check the website. In this way it is now easier for them to know about new poker rooms, read reviews over poker books and much more.
HoldEmBonus.com is an omni-comprehensive online poker resource, helping experienced players to improve their skills, and giving newbies the right tools to start playing Poker with effective strategies and learning Poker rules, such as Texas HoldEm and Omaha Stud.
Having real time updates over the online poker community will let the readers to know before about the special offers the various poker rooms are giving, resulting in a precious resource not to lose any offer, time limited offers also.
RSS Feeds can be read with software readers available on the net for free. Internet browsers such as Firefox are implementing the RSS feature over their software also, making RSS reading even more easier.
The Feeds that are now active on HoldemBonus.com are actually two: one regarding Poker Room Reviews, the other one regarding Poker News, Bonus Codes, Promotions. In this way is possible to receive targeted informations improving even more the visitor experience in this poker portal.
For more informations on online poker gaming, or on the new Poker RSS feed freely available to the public, visit the site http://www.holdembonus.com .
Contact:
Patrik Karlsson
http://www.holdembonus.com
+460706819856
# # #