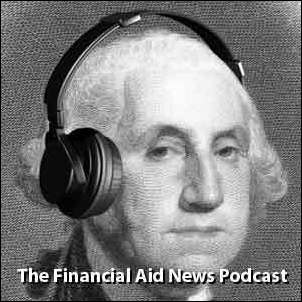 Quincy, MA (PRWEB) February 21, 2006
The Financial Aid Podcast, a free daily podcast featuring financial aid and FAFSA news, scholarship search and scholarship award information, and personal finance tips, is debuting a new segment in February 2006, the JobCast, to help students, parents, families, and anyone looking for a job to improve their chances of finding the career opportunity they want.
"One of the most overlooked facets of financial aid for students and graduates is the income side of the equation. So many specialists focus exclusively on saving money and reducing costs, but few talk about how to bring in more money. The Financial Aid Podcast tries to balance the expense side of personal finance with more attention given to the income side. After all, the easiest way to pay all the bills every month is to have enough income to meet your needs, and for most of America that comes from your career choices," remarked Financial Aid Podcast host Christopher Penn, a former technical recruiter and financial aid expert.
The JobCast segment of the Financial Aid Podcast also takes listener submissions, such as audio feedback, emails, and even offers on-the-air resume consultation, free of charge.
Students, graduates, parents, and anyone interested in learning more about managing personal finances, paying for college, or finding a job are encouraged to subscribe for free to the Financial Aid Podcast by visiting http://www.FinancialAidPodcast.com and subscribing using the free iTunes software from Apple Computer, Inc.
For more information or to subscribe for free, visit http://www.FinancialAidPodcast.com. The Financial Aid Podcast is a publication of the Student Loan Network, an education finance company based in Quincy, Massachusetts.
February 2006 is Podcast Month at PRWeb. This press release distributed by PRWeb, the Online Visibility Company.
# # #