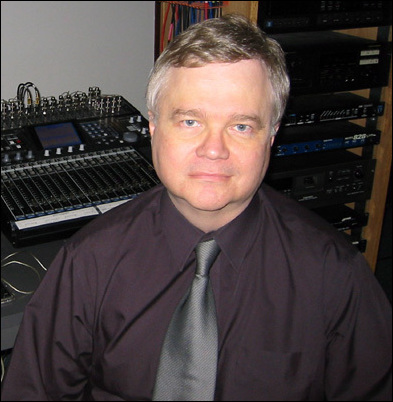 The New Grove Dictionary of Music and Musicians
Los Angeles, CA (PRWEB) February 19, 2006
Composer Barry Schrader is featured on the first interview of a new iTunes podcast series "Alive and Composing" http://innova.mu/podcast.html created by Innova Recordings under the direction of Philip Blackburn. Innova http://innova.mu/index.html is one of the leading labels for new music by American composers. For several years, Innova recordings has presented the best new American music in a broad spectrum of styles and genres. Now Innova expands its offerings with a new series of free iTunes podcasts featuring interviews with major composers. The series premieres with an interview with Barry Schrader, a leading composer of electro-acoustic music whose work is recorded on the Innova label http://innova.mu/searchresults.aspx?textfieldName=Barry%20Schrader.
This podcast is presented in conjunction with the Barry Schrader: Soundworld concert celebrating Schrader's 60th birthday at REDCAT http://redcat.org/season/0506/mus/barry.php on February 22nd, as well as the forthcoming release of Schrader's new CD "Fallen Sparrow" on Innova. For information on subscribing to the "Alive and Composing" series and on downloading the Barry Schrader interview, go to http://innova.mu/podcast.html.
In conjunction with the "Alive and Composing" series and Schrader's interview, Blackburn has started the "Composers Forum Group" on GATHER http://composersforum.gather.com/viewGroup.jsp?grpId=3659174697238641. This group will function as a discussion group on new music and also allow listeners to communicate with composers featured in the "Alive and Composing" podcasts on iTunes.
Barry Schrader has been acclaimed by the "Los Angeles Times" as "a composer born to the electronic medium", named "a seminal composer of electro-acoustic music" by "Journal SEAMUS", and described by "Gramophone" as a composer of "approachable electronic music with a distinctive individual voice to reward the adventurous". "There's a great sweep to Schrader's work that puts it more in line with ambitious large-scale electronic works by the likes of Stockhausen, a line that can be traced backwards to Mahler, Bruckner and Beethoven." writes Dan Warburton of the Paris Transatlantic Magazine. Schrader's compositions for electronics, dance, film, video, mixed media, live/electro-acoustic music combinations, and real-time computer performance have been presented throughout the world. He has received recognition in the form of grants, awards, and commissions, from numerous organizations and has recently been awarded a Copland Grant through Innova Recordings. Active in the promotion of electro-acoustic music, Schrader is the founder and the first president of SEAMUS (Society for Electro-Acoustic Music in the United States). He has been involved with the inauguration and operation of several performance series such as SCREAM (Southern California Resource for Electro-Acoustic Music), the Currents concert series at Theatre Vanguard (the first ongoing series of electro-acoustic music concerts in the U.S.), and the CalArts Electro-Acoustic Music Marathon. He has written for several publications including "The New Grove Dictionary of Music and Musicians", "Groliers Encyclopedia", "Contemporary Music Review", and "Journal SEAMUS", and is the author of the book "Introduction to Electro-Acoustic Music" . He has been a member of the Composition Faculty of the California Institute of the Arts School of Music since 1971, and has also taught at the University of California at Santa Barbara and the California State University at Los Angeles. His music is recorded on the Opus One, Laurel, CIRM, SEAMUS, Centaur, and Innova labels. His web site is http://www.barryschrader.com/.
February 2006 is Podcast Month at PRWeb. This press release distributed by PRWeb, the Online Visibility Company.
# # #