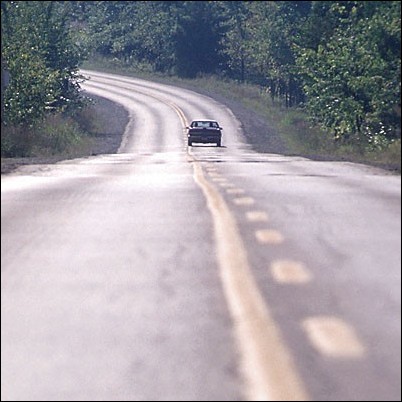 Bethesda, MD (PRWEB) February 21, 2006
Results of the National Sleep Foundation's (NSF) 2005 "Sleep in America" poll show that 60% of drivers report that they have driven a vehicle while drowsy and an astronomical 37% report they have actually fallen asleep at the wheel. This is a marked increase in comparison to polls from previous years, with numbers at only 51% admitting driving while drowsy in 2002. With such staggering results, it is no wonder that associations like the Department for Transport in the United Kingdom spends over $1 million per year on safety and awareness messages to address the dangers of driving tired. As such, EQ (http://www.drinkeq.com), the market's most cutting-edge technology in liquid energy, is reaching out to companies within the automotive and travel industries to encourage responsible driving habits and provide guidelines for preventative measures.
According to the National Highway Traffic Safety Administration, roughly 100,000 police-reported crashes are the direct result of driver fatigue each year. Statistics like these translate to an estimated 1,550 deaths, 71,000 injuries and $12.5 billion in financial losses. Most safety officials claim these results may be low because of the difficulties in attributing automobile accidents to sleepiness. Research shows that being awake for 18 hours resulted in impairment equal to a blood alcohol concentration of .05 and .10 after 24 hours—in the United States, .08 is considered legally drunk. With these dangers and with such influential organizations such as Mothers against Drunk Driving, one begins to wonder, why not Mothers against Drowsy Driving?
Government agencies recommend the following guidelines to prevent drowsy driving: do not start a journey already tired, take a break in a safe place, and drink a high-caffeine drink. EQ, the Smart Energy Drink is ideal for road travelers for its convenient portability, ease of use and quicker absorption time into the body to provide a greater caffeine-packed punch. As a fast-acting effervescent energy tablet with a light taste, EQ can be paired in virtually any drink. Thus people of all tastes can enjoy an energy boost in their favorite beverages like water, juice or sports drinks. Studies even show that beverages like grapefruit juice can actually increase caffeine levels and extend its effects.
According to the NSF, sleep related crashes are most common in young people, especially men, adults with children and shift workers. 71% of adults in America drive a car to and from work and most admit to driving tired. Commercial and shift workers such as truck, bus and taxi/limousine service drivers and people who use their cars for long work travel are at greatest risk because of their irregular schedules and greater tendency to fall asleep due to the frequency of more redundant and monotonous tasks, such as driving down long stretches of highway. Recently in Santa Maria, CA court documents were filed that alleged a Greyhound bus driver, Samuel Bishop broke the law by driving tired and exceeding speed limits. Sadly, this fatal accident resulted in the death of a 23 year old pregnant woman and her unborn child. The suit seeks unspecified damages and court costs for personal injury, wrongful death and negligence. Not only does this story have a sad ending, but Greyhound now faces further litigation and investigation as prosecutors claim the driver should never have been behind the wheel of a vehicle in his condition.
During the next several months, EQ will reach out to companies within the transportation and travel industry. High-risk drivers should be aware of the dangers of drowsy driving as well as presented with solutions by their employer to overcome the warning signs and combat tiredness. Efforts to prevent falling asleep at the wheel can be as easy as continually keeping a small supply of caffeine in the vehicle to provide a quick boost until a rest can be taken. Commercial fleet services, rental car companies, taxi/limousine services, bus lines, public transportation (including school buses), and automobile manufacturers are all companies that should be well aware of the dangers of driving tired and make a caffeinated tablet like EQ available in all of their cars to keep customers well-informed and safe. It is a very small price to pay for the safety of their drivers. Companies that have been associated for years with quality, reliability, safety and impeccable service such as Greyhound, Hertz, Enterprise, National Car Rental, Ford, Volvo, BMW, Mercedes, Toyota, and Honda will create the largest impact because of their massive status in the industry.
Some states have now enacted legislation to crack down on drowsy driving. In New Jersey, drivers face Maggie's Law, which can charge drivers with vehicular homicide while sleep deprived if they have been awake for more than 24 hours. Michigan and Massachusetts plan to amend current laws to include fatigue as a factor of reckless driving. Similarly, New York has introduced a bill that would allow authorities to charge drivers with a Class A misdemeanor for driving while impaired by fatigue.
EQ is an effective energy boost packed with essential vitamins and ginkgo biloba for brain stimulation. Having sponsored events at Super Bowl XL and Fashion Week 2006, EQ has been extremely popular among consumers and celebrities such as Mary Kate Olsen, Keanu Reeves, and Amy Poehler (of Saturday Night Live) for its great taste, effectiveness and ease of use.
For more information, please contact Teresa Chen at 800.884.5771, extension 234.
# # #