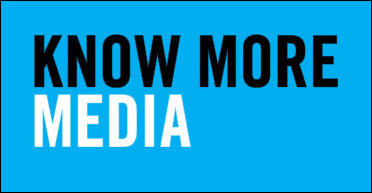 All of our blogs are written by authors who are experts in their individual fields of business
Orange County, CA (PRWEB) February 22, 2006
Know More Media, an online publisher of business information and news, and one of the world's leading business blog networks, has partnered with investment banker Devin Thorpe of the Thorpe Capital Group to write knowledgeable content for a new blog on middle market business transactions and investments, MidMarketMaven.com. MidMarketMaven.com provides an expert discussion on middle market investment topics such as buying and selling a business, venture capital, mergers and acquisitions, private equity, and entrepreneurship. It offers specific advice to entrepreneurs and executives on buying, selling, and raising capital to grow middle market businesses.
Devin Thorpe is the founder and Managing Director of the Thorpe Capital Group, LLC (http://www.ThorpeCap.com), an investment banking firm based in Salt Lake City, Utah. The Thorpe Capital Group operates as an NASD member broker-dealer, and provides a range of investment banking services, including raising capital through private placements, mergers and acquisitions advisory services, corporate finance consulting, and valuation services. Mr. Thorpe's years of real-life middle market investing and banking experience will provide readers with a true insider's view of the mid-market deal.
"Writing for Know More Media solved a years-old puzzle for me—where to post a blog so that it will actually be read," said Devin Thorpe. "My biggest concern about blogging has always been finding an audience. By being a part of the premiere business blog network, I have a built-in network of support to help me build an audience. I would strongly encourage other practitioners and experts who have been wondering about where, when, and how to start authoring a blog, to consider Know More Media."
Devin earned his BS in Finance from the University of Utah and his MBA from Cornell University's Johnson Graduate School of Management. He holds series 7, 63, 65, 24 and 27 securities licenses. His experience prior to founding the Thorpe Capital Group includes an investment banking stint, four years in corporate finance in large, middle-market corporations, and a two-year assignment on the staff of the U.S. Senate Banking Committee in Washington D.C. He also spent five years in commercial and mortgage banking.
"We are extremely pleased to have a practitioner of Devin's caliber join our team of authors," said Dan Smith, VP of Publishing for Know More Media. "Investment in middle market businesses is increasing rapidly. Through MidMarketMaven.com (http://www.MidMarketMaven.com), Devin will help the information seeker, potential business investor, business owner, or entrepreneur make wise growth choices and follow effective strategies."
"All of our blogs are written by authors who are experts in their individual fields of business," said Hal Halladay, CEO of Know More Media. "We are excited to be partnering with an authority such as Devin from the Thorpe Capital Group. He is a prime example of the professional quality and personal integrity we strive to espouse in our business blog network."
About Know More Media
Know More Media, http://www.KnowMoreMedia.com, is a rapidly growing online publisher of business information and news, and is headquartered in Orange County, CA, with an office in Provo, UT. Led by a team of seasoned business executives with many years of online publishing and business management experience, Know More Media is a revolutionary departure from traditional business publishing. The Company contracts with expert writers from across the globe to supply valuable business-related blog content to the online world. Its authors are typically practicing authorities in their fields, who provide their business advice and knowledge to business readers through a blog. Readers are encouraged to participate through comments and continuous feedback, thereby not only learning, but sharing their valued experience to an ever-expanding community of business expertise.
# # #