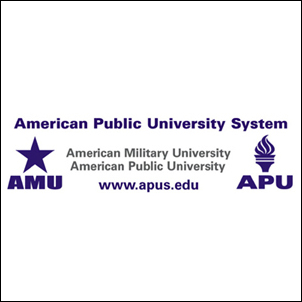 The IT sector continues to be among the nation's fastest growing
Charles Town, WV (PRWEB) February 23, 2006
American Public University System last month began offering an online information technology certificate program (http://www.apu.apus.edu/it-certificate).
Students may choose from among five key areas, set their own study schedules — and learn skills in great demand by today's employers.
"The IT sector continues to be among the nation's fastest growing," says Wallace E. Boston Jr., president and chief executive officer. The distance learning institution serves more than 13,000 students worldwide with more than 50 online undergraduate and graduate degree programs.
"Our information technology certificate program — combined with the flexibility of online learning — will help more students take advantage of career opportunities in e-commerce, Internet security, application development and more," Boston adds.
Five online information technology certificate programs are available. Students earn 15 credits for each successfully completed certificate. Each information technology certificate program (http://www.apu.apus.edu/it-certificate) consists of five eight-week courses. The certificate programs are:
Web publishing
Web site design, programming and development as well as web architecture and protocols
Relational database programming
Database design, analysis and reporting
Information security planning
Information assurance, business continuity, enterprise data exchange and security auditing and policy
IT infrastructure security
Risk management, network and application security, and evaluation of various security systems and countermeasures
Enterprise web applications
Web programming, enterprise data exchange, object oriented programming and enterprise software development
Students can lean more about the information technology certificate program at http://www.apu.apus.edu/it-certificate or by calling 1 (877) 468-6268.
The information technology certificate may be applied toward the University System's information technology management bachelor's degree (http://www.apu.apus.edu/business). In this program, students prepare for careers as programmer analysts, systems analysts, database administrators, network administrators, computer resource managers and more.
About the University System
American Public University System (http://www.apus.edu) is comprised of American Public University (APU) and American Military University (AMU). APU and AMU prepare students for careers in information technology, emergency management, homeland security, national security, intelligence, criminal justice and more.
Contacts:
Carolyn Russell, Russell Public Relations
316.932.9000
Beth LaGuardia, American Public University System
703.396.6421
# # #