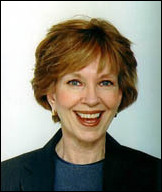 I will show you how to get your dream body
Zurich, Switzerland (PRWEB) February 23, 2006
Mary Bray grew up as a fat kid in the Twin Cities of Minneapolis/St.Paul. Years later, she never escaped it. She was an overweight mom and a practicing therapist. Mary says, "after having tried every diet known to man and woman, I was fed up...and I realized that food was not the only reason I was overweight."
She looked deep inside of herself... combed through a mountain of research and created a cutting-edge weight loss program. As her own first client, she shed 47 lbs and at 46 years of age, bought her first bikini.
She fulfilled another dream and moved to Switzerland. She made the news after she helped one of her clients lose 120 lbs. When a publisher asked her to write a book about her weight loss program, "Fur immer schlank" "Forever Slim" became Switzerland's Bestselling Nonfiction Book.
Ever since, she has been giving lectures and seminars in Europe. And now, for the first time, she will do a Free Teleseminar in her native America. "Losing weight doesn't need to be a struggle." "I will show you how to get your dream body" says Bray.
Over the past 14 years, Mary Bray has helped more than 25,000 people in Switzerland change their lives. She shares the secrets of her weight loss with her "Think & Get Slim Forever" seminar.
To find out how to be part of this 70 minute, live Free Teleseminar on March 4th at 12:00AM EST. Only 200 slots are available. See http://www.ThinkAndGetSlim.com for more information.
# # #