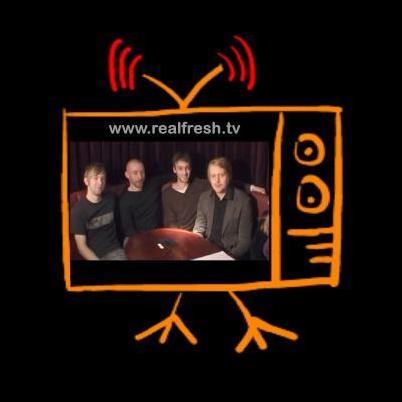 Manchester, UK (PRWEB) February 23, 2006 –-
British female singer songwriter Chi-chi Ekweozor, 27, from Manchester has created the 3 Minute Gig, a video podcast showcasing live music from the best new and emerging British bands after being inspired by the runaway success of cult US video podcast Rocketboom.
Whilst Rocketboom is renowned for its satirical take on Internet culture, the 3 Minute Gig focuses on delivering live music entertainment in short, snack size chunks.
The concept is simple. A film crew captures all the excitement of a rock concert in a reputable live music venue in Manchester. During the course of the evening, interviews are recorded with the performers and the ensuing convivial atmosphere captured to tape.
The entire event is then edited into 3 minutes and the resulting video podcast made available on Apple's iTunes Music Store. The video can also be downloaded from Real Fresh TV's website in a format suitable for playback on Apple's iPod, Sony's PlayStation Portable (PSP), 3G mobile phones, Pocket PCs, smartphones and PDAs. It is also distributed on P2P networks using BitTorrent file-sharing technology and as a mobile podcast.
Since Apple's launch of the video iPod last October, there has been a huge increase in the demand for user produced video content. The idea behind Real Fresh TV, the website behind the 3 Minute Gig, is to create a TV show out of an evening of live entertainment, both as a memento for the musicians and fans that made it possible and for posterity.
Manchester is widely regarded as one of the world's most important musical cities with a heritage that includes nurturing the talents of The Smiths, The Bee Gees, Buzzcocks, New Order, Oasis, 10cc, Herman's Hermits and countless more. One can only imagine how exciting it would have been to have been able to watch those bands gigging around their home city in their early days. Real Fresh TV provides a platform for new and emerging bands in Manchester to do just that.
It uses the networking tools provided by social networking site MySpace.com to promote the musicians featured in the podcast. In fact, the 3 Minute Gig video was premiered on Real Fresh TV's page on MySpace and the video has garnered much admiration from the musical community in Manchester.
Real Fresh TV intends to continue to create compelling entertainment podcasts and is looking to add independently produced animation and film shorts to the lineup of content it offers. It will also make available two much longer videos featuring more live music and longer interviews with the acts on its website.
With British band Arctic Monkeys still riding high in the charts with the fastest-selling debut album in UK chart history and British podcaster Ricky Gervais's podcast The Ricky Gervais Show recently ranked the world's most downloaded podcast by the Guinness Book of Records, the 3 Minute Gig is set to make its mark as an innovative and exciting way to discover new British music.
For additional information on the 3 Minute Gig, contact Chi-chi Ekweozor or visit http://www.realfresh.tv. The 3 Minute Gig Video Podcast is available for free subscription on Apple's iTunes Music Store.
About Real Fresh TV:
Real Fresh TV is Europe's first live music video podcast. Designed as a platform for promoting fresh and independent talent on portable media devices, it is blazing a trail in portable entertainment television with innovative video podcasts like the 3 Minute Gig, a video podcast showcasing new and emerging British acts, live in concert, in 3 minutes.
February 2006 is Podcast Month at PRWeb. This press release distributed by PRWeb, the Online Visibility Company.
# # #