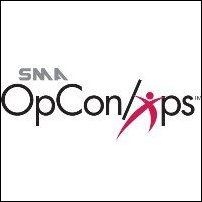 Normally, all of that would take superhuman efforts from an entire team of programmers, analysts and operators
Houston, TX (PRWEB) February 28, 2006
William S. Clark, Associate VP of Automation at Bessemer Trust Company, has won the 2005 Automation Innovation Award. Mr. Clark accepted the award at a ceremony in Houston, Texas, from Michael W. Taylor, President and CEO of SMA, a leading supplier of IT automation software.
At the award ceremony, Mr. Taylor cited Mr. Clark's leadership, ingenuity and resourcefulness in leveraging automation technologies.
For nearly a century, Bessemer Trust has been defining wealth management through personal service and counseling to high net worth individuals and select institutions. Headquartered in New York City, with regional offices across the U.S. and Caribbean, Bessemer Trust supervises more than $42.4 billion for 1800+ clients. Bessemer's client-to-staff ratio of 3:1 leads the industry and ensures the highest levels of personal service.
Since 2001, Mr. Clark has realigned all of Bessemer Trust's IT processes with their business processes. This minimized complex dependencies, simplified IT management, and supported better service to clients.
Simultaneously, Mr. Clark deployed a multi-stage environment for rolling out new applications from development to testing to production.
Mr. Clark also developed a new application that enabled his organization to comply with SEC regulations that require all employees to take at least two weeks off each year. During that time, they can have no contact with their company's systems. To ensure this, his program analyzes planned vacation time in a Microsoft Outlook HR database on a daily basis. Clark then has OpCon/xps automatically update Active Directory login Windows Group policies each day.
"Normally, all of that would take superhuman efforts from an entire team of programmers, analysts and operators," said Taylor. "The truly amazing story here is that Bill Clark managed to do all this single-handedly. That's why he's winning this award."
"I couldn't have done it without SMA OpCon/xps," said Bill. "It makes the difficult easy. We can automate any program written in any environment we use."
OpCon/xps makes it easy to move applications from one environment to another and from one machine to another. That let Mr. Clark quickly restructure Bessamer Trust's IT processes to more closely align with their business processes. "The flexibility of OpCon/xps gave us flexibility in redesigning processes," says Clark. "That saved time. OpCon/xps is like a work force multiplier. OpCon/xps allows a small group of four people at Bessemer Trust to automate the workload of hundreds."
Mr. Clark who has been using OpCon/xps at Bessemer for five years now boasts, "I can automate anything in a data center."
"Bill Clark uses automation in almost every fashion imaginable. His innovation lets Bessemer dazzle clients with unparalleled personal service," says Taylor. "He's a true leader in his field and in automation."
Previous winners of the Automation Innovation award have included Lombard Odier Darier Henstch & Cie, a private bank established in 1796, Honeywell Space Systems, and Noridian Mutual Insurance Company.
SMA OpCon/xps is the only IT automation tool that supports virtually all platforms in commercial production in the world today.
###