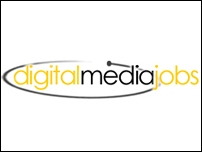 In recognising this new job category on our site we are also pleased to offer a 50% reduction on all Podcasting related job postings for new advertisers until the 30th April 2006
(PRWEB) February 28, 2006
Due to the increased popularity of Podcasting, http://www.DigitalMediaJobs.com have added a new "Podcasting" job category on their site, together with a promotional job posting offer for Podcasting related jobs.
Since Podcasting was first introduced on the Internet in the second half of 2004 it has seen phenomenal growth. This growth was accelerated during the second half of 2005 with the introduction by Apple of Podcasting services on its iTunes software and the introduction of a Podcast search engine by Yahoo!
In fact, to show just how popular Podcasting has become, the term "Podcast" was named by the New Oxford American Dictionary as the 2005 Word of the Year.
Promotional Job Posting Offer On Podcasting Related Jobs:
"As a job site operating within the digital media industry we are pleased to acknowledge the massive growth in Podcasting by providing its own job category, explained Mike Taylor, founder of DigitalMediaJobs.com. "We fully expect this area of our site to grow as the Podcasting phenomenon continues in 2006 and beyond."
"In recognising this new job category on our site we are also pleased to offer a 50% reduction on all Podcasting related job postings for new advertisers until the 30th April 2006" added Taylor.
To qualify for the 50% promotion new advertisers simply need to enter the promotional code 50POD when registering as a Recruiter and let us know how many Podcasting jobs they wish to post on the site. We will then allocate the 50% discount to them.
About DigitalMediaJobs.Com:
DigitalMediaJobs.com is a niche job site featuring jobs and careers in the Digital Media industry.
The Digital Media Jobs site was launched to compliment the existing niche sites: http://www.JobsInSearch.com which promotes Search Engine related jobs and careers and http://www.OnlineMarketingJobs.com which promotes jobs and careers related to Online and Internet Marketing.
February 2006 is Podcast Month at PRWeb. This press release distributed by PRWeb, the Online Visibility Company.
# # #