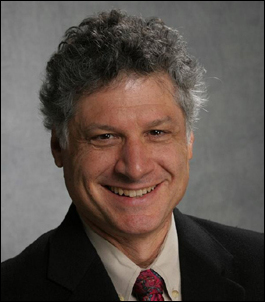 It broke it all down in a way that made sense... I'm on my way to a debt free life. So thank you thank you thank you.
Burbank, CA (PRWEB) March 22, 2006
"Balance Transfer Magic," the new E-book published by No Free Lunch Distributors combines on-line tools with proven techniques for liquidating credit card debt fast.
"It was a huge eye-opener for me," said Tracy Dare of Santa Monica, CA, who bought the E-book at the http://www.BalanceTransferMagic.com website and found it so effective she bought one for her sister. "It broke it all down in a way that made sense... I'm on my way to a debt free life. So thank you thank you thank you."
An estimated forty to fifty million people nationwide are drowning in credit card debt. Interest rates for many are as high as 30% making it impossible to ever pay off their debt with minimum payments. They feel overwhelmed, depressed and unsure what they can do except declare bankruptcy. Some turn to costly credit counseling companies that can ruin their credit.
"Massive credit card debt is one of the main reasons people consider bankruptcy," says Newport Beach, CA bankruptcy attorney Keith Meyer, who has started to use Balance Transfer Magic with his clients who have serious credit card debt. "The 2005 Bankruptcy Law changed everything. Mandatory debt counseling and higher credit card minimum payments make it necessary for people to find less expensive and more creative solutions."
Author Lawrence D. Goldberg wrote the book before the 2005 Bankruptcy Law went into effect, but the law's passage only increased the need for this book. "People are now stuck with paying their debt, and the real question is, how much of your payment goes to pay debt, and how much goes to credit card company profits? The interesting thing is that credit card users have much more control over this than they think."
Unlike other books on the subject of credit, "Balance Transfer Magic" is more than an E-book. The $15 purchase price also entitles the buyer to use the on-line debt fighting tools at the BalanceTransferMagic.com website including a sophisticated interactive debt chart and balance transfer comparison chart – tools author Goldberg developed for managing his own credit card debt situation:
"I owed $82,000 on my credit cards, most of it working at interest rates in the teens. Using the approach and techniques of "Balance Transfer Magic," and without increasing my minimum payments, I dropped my debt to $60,000 in two years, all of it working at 0% for a year. From there, debt repayment went very quickly.
"Two of my friends were in a similar situation to me," he explains, "and they ended up declaring bankruptcy while I paid off my debt. Had they used the same techniques I did, they could have avoided bankruptcy. That's why I wrote this book, so others could benefit from what I had learned. The possible impact on our society of millions of people getting their financial life in order sends chills down my spine – and Balance Transfer Magic has the potentia to help make that happen."
Entry into E-book publishing and interactive web development marks a departure for No Free Lunch Distributors. Now in its tenth year as an on-line retailer of books, videos and collectibles, No Free Lunch made its name distributing video interviews of philosopher and novelist Ayn Rand by such luminaries as Mike Wallace, Phil Donahue and Tom Snyder.
No Free Lunch is credited with saving those interviews from obscurity, and putting them into the hands of thousands of individuals and libraries. No Free Lunch also distributes Rand's books, the Oscar nominated documentary about her called "A Sense of Life," and a variety of other freedom and self-empowerment oriented products on its http://www.getwhatyoupayfor.com website.
"Rand was all about personal responsibility and people taking actions in their own best interests," Mr. Goldberg commented, "so having No Free Lunch publish my book – which seeks to empower individuals to act in their own best interests - seems like a perfect fit."
Press Contact:
No Free Lunch Distributors
Lawrence Goldberg
2219 W. Olive Ave. # 218
Burbank, Ca 91506
818 954-0888
# # #