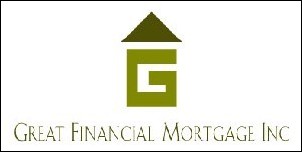 Fullerton, CA (PRWEB) March 1, 2006
Thousands of faxes and emails are being sent to consumers all over the country, not to mention television, radio, newspaper and internet ads urging homeowners to refinance mortgage loans at never-before, rock bottom rates for use to help pay down high rate credit cards and other outstanding bills. Some ads are touting loan plans with rates as low as 1.75% that can cut monthly payments in half. "If it sounds to good to be true, then it's probably not," warns Gavin Fenske, President of Great Financial Mortgage, Inc.,http://www.greatfinancialmortgage.com.
Although very appealing, the ads don't tell the whole story such as this low rate does not cover the true cost of a loan which can cause even more trouble in the months or years ahead. The actual rate of a 1.0% mortgage is in fact around 7.0% with the possibility to climb even higher depending upon the life cap. These are monthly adjustables with the potential for negative amortization – meaning your loan balance may grow over time. Moreover, these types of loans are truly suited for those with substantial equity or a larger down payment. Having said this, many lenders are selling borrowers on these loans anyway even if they do not fit the profile.
"We have been inundated with calls from people all over the country wanting to refinance at these low rates and I am finding out that most people don't really understand the ultimate cost to them. It's more important that my clients totally understand the effect on their monthly payments even if it means they choose not to refinance at this time," explains Fenske.
He advises anyone shopping for this type of mortgage to ask about the start rate, margin, index and life cap. These loans all look the same on the surface but getting a good deal will all come down to details. Compare the margin, index and life cap to really understand whether you are getting a good deal or not. Fenske further notes there may also be some interest only loans that are not quite as aggressive that may work for your specific situation.
Finally, for those looking for a low payment and can absorb the inherent risks associated with the low start rate adjustables, then the following loan is the hottest in the marketplace:
Start Rate: 1.24
Margin: 2.50%
Life Cap: 9.95%
Amortization: 40 Year
For more information contact Great Financial Mortgage at (866) 553-1113 or log onto http://www.greatfinancialmortgage.com.
About Great Financial Mortgage:
Great Financial Mortgage is based in Fullerton, California. A top originator of mortgage loans, Great Financial Mortgage offers a wide range of home lending services to homeowners and prospective buyers throughout the state of California via person-to-person attention and its website, http://www.greatfinancialmortgage.com. This coupled with their unique ability to keep ahead of the fast-moving real estate marketplace enables Great Financial Mortgage to exceed client expectations by making their dream a quick realty.
Media Contact:
PRIME L.A. Public Relations
818.995.1290
# # #