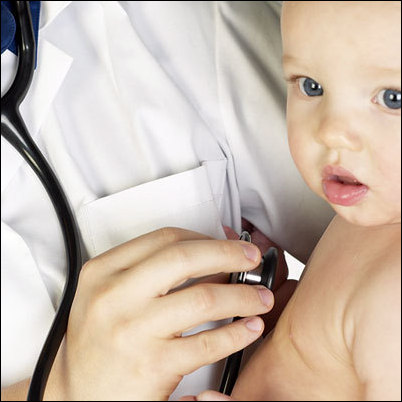 The availability of antivirals, however, will only be effective if flu victims use them in the appropriate manner and doses.
Bethesda, MD. (PRWEB) March 2, 2006
FLAVORx, Inc has recently concluded testing on its proprietary taste-masking agents in liquid antiviral medications such as Tamiflu®. Combining these flavoring agents with antivirals will safely alleviate the medication's existing bitter, unpleasant taste and ensure medicinal adherence for children in the event of an avian flu pandemic. The International Association of Medicinal Compliance (IAMC), a 501(c) (3) non-profit organization dedicated to creating a healthier world through taking medication properly, recognizes the widespread impact on public health as a result of infectious spread in children. Accordingly, a necessity for palatable medication exists not only to eliminate difficulties in swallowing medicines, but more importantly to ensure effectiveness and proper dosing to control the spread of a deadly virus. The IAMC is currently reaching out to government officials to resolve these concerns. To date, the avian flu has rapidly spread across Asia, into Africa and Europe, with seven European countries seeing outbreaks of the virus in birds. With this type of spread the question is not 'if' the avian flu will reach the U.S., but 'when'. Therefore, state and federal government leaders now realize the sense of urgency in planning for a pandemic outbreak and will partner with companies such as FLAVORx to ensure the nation's preparedness.
On March 1, 2006, the Centers for Disease Control and Prevention (CDC) issued their recommendation that should the bird flu mutate and affect human beings, spread among American children should be controlled, because viruses are spread through sneezing, coughing and contact, all of which occur with high frequency among children. Several cases of well-documented research support this advisory. In a 1957 flu outbreak in England, over 50% of cases were reported in children. Although many infections occurred in June of that year, the pandemic was not triggered until September, when children returned to school. Additionally, when Japan implemented a flu-control policy derived on the sole vaccination of children, results were markedly similar. During the time of this policy, deaths from pneumonia and flu decreased by numbers of 10,000-12,000 per year, and thus as reported by the New England Journal of Medicine, controlling the spread of flu in children protects the entire population, including the elderly.
As there is currently no approved vaccine in the marketplace, the US government is procuring millions of doses of Tamiflu® as its first line of defense in the event of an avian flu pandemic. The liquid version of this drug will be used to treat children who are not old enough (infants to approximately 8- years old) or have difficulty swallowing pills. The issue of non-compliance among children could prove highly detrimental to all of society. Taking a medication improperly or not completing a full regimen leads to a reduction in symptoms, but does not lead to eradication of an illness. While seemingly inconsequential, not fully ridding the body of infection could lead to children and adults returning to school or the workplace symptom-free but still as viral carriers. Thus the virus will not be completely contained and infection will continue to spread, likely with a more virulent strain that has become partially resistant to a drug's effects, and rendering the original drug and the nation's only avian pandemic solution, ineffective.
A child's sense of taste differs vastly from that of an adult. With 10,000 taste buds that rejuvenate themselves every three days (elderly adults have approximately 300 taste buds), children are much more sensitive to bitterness, and therefore unable to tolerate acrid tasting liquid medications that are unpleasant to them. FLAVORx, a company that specializes in taste-masking, has expressly developed four formulations to cover the bitter taste of Tamiflu®, which would prove life-saving in the event of an avian flu outbreak. These formulations have been rigorously tested for safety and stability to ensure that their addition does not affect the medication's benefits. Furthermore, studies show that medicinal compliance, and a child's willingness to accept and take medication properly, increased from 53% with the unflavored medication to over 97% with the addition of the medicinal flavoring.
Currently members of Congress such as Congressman Chris Van Hollen are urging states to stockpile pre-formulated FLAVORx flavor packets to be distributed with antiviral medications to ensure safety for the nation's citizens. According to Van Hollen, "The availability of antivirals, however, will only be effective if flu victims use them in the appropriate manner and doses." Van Hollen further adds, "While we all agree that parents have a responsibility to ensure that their children take the required flu doses, pharmacists and others have noted that it can be virtually impossible to get some children to take very bitter medicine. It seems any comprehensive avian flu plan should anticipate this problem and address it appropriately."
To participate and view the latest results on American's public take on government avian flu preparedness click on http://www.surveymonkey.com/s.asp?u=836251835358. For more information, please contact Gunjan Koul at 240.223.0949.
###