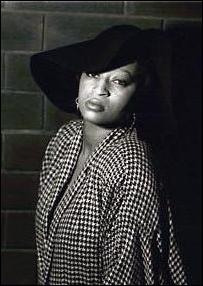 Expressions of a Reflective Soul
Covington, LA (PRWEB) March 4, 2006
Every day we are faced with life changes. Often the changes represent challenges that can defeat us and cause suffering, or we can choose to learn and grow from such experiences. Although it sometimes appears that our challenges come from other people, society, or circumstances, the fact is they arise for one's own personal growth and development. Kimberley Stokes articulates the growth and development potential of a variety of experiences through poetry prefaced by essays.
"I am often inspired to write a poem when someone tells me about a situation or circumstance in their life," explains Kimberley Stokes, author of "Expressions of a Reflective Soul" (ISBN 1420878123). "I react to the emotion I feel from what they say, and what I sense from their body language, as well as what I feel from their soul." Sometimes it takes Stokes five minutes other times it might be days or longer, to write a piece of poetry.
For Stokes, reflection is an important key to life. "It is important to be reflective because one learns from one's self and gains a better understanding of the soul within," continues Stokes. "Having an outlet to express one's self is always needed as a method of releasing pent up emotions instead of continuing to hold them inside."
From empty feelings to a new beginning, "Expressions of a Reflective Soul" has it all. Stokes goes straight to the heart of relationships, feelings, love, families, and the everyday trials and tribulations of life. She captures the essence of a variety of soulful emotions. This book speaks about the insecurities, vulnerabilities, and weakness we don't want to admit to. Using the powerful words of poetry, Stokes expresses the manifestation of love and describes how one can create a new beginning. Each piece connects the reader in a very personal way.
"I know who I am
Layer by layer
As the shell cracks and breaks
Layer by layer
As this change will take"
"Expressions from a Reflective Soul" is the first book written by Kimberley Stokes. Stokes, who has been writing for over ten years, has a bachelor's degree in business administration from Youngstown State University (YSU) in Youngstown, Ohio. Stokes, who is a native of Newark, New Jersey, grew up in Denver, Colorado and currently resides in Covington, LA with her husband and son. "Expressions from a Reflective Soul" may be purchased through any online bookstore or the author's website: http://www.reflectivesoul.com.
# # #