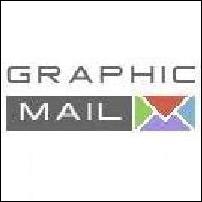 (PRWEB) March 8, 2006
The newly added features of Graphicmail's online newsletter software now include the ability to share email marketing information easily across multiple accounts, so entire organizations can take advantage of the GraphicMail tool and carry their corporate image across all communications customising access and control for each individual user. The powerful core software can also now deliver Short Message Services (SMS texting) which, like the newsletters, is fully trackable.
"Widening our customer base from end users and resellers into the corporate market has proved to be of great benefit for all our customers. Not only can they achieve a very professionally looking newsletters and emails without having to spend a lot of time and money or the need to have it built for them, The account administrator of the corporate account can set-up individual sub-accounts with varying degrees control. Each sub-account can be assigned to different departments, staff members, or even clients," says Mark Chapman, Director of Graphicmail.co.uk.
The web-based software still retains the ease of use for it's users which incorporates thorough help files and tutorials which guides customers through the entire process with easy step-by-step instructions. The result is an "in-house" ability to build regular, professional newsletters and mailings that are exceptionally easy to use and produces "real time" results analysis, an invaluable tool for any business. Graphicmail is also one of the first to incorporate a Short Message Service (SMS texting) funtion to allow users to send messages direct to their clients mobile phones. Overall, this newly enhanced platform will accommodate future upgrades to continually better serve its customers.
Corporate accounts share many of the original features associated with standard accounts and include;
Everything in One place
Accessible from anywhere at any time
UK based with a Global support network
The account administrator can set-up individual sub-
accounts with varying degrees control. Each sub-
account can be assigned to different departments,
staff members, or even clients
The account administrator can set the level of access
given to corporate lists, templates and images for
each account they set-up
Very cost effective – no monthly fees, only pay for
what you use. Corporate packages are a one-off cost,
nothing more to pay until you require more credits
Save bandwidth by using ours
Guaranteed Brand Consistency - Corporate images and
email templates can be shared across all corporate
accounts to ensure consistency on all email
communication.
Send Accounting and Usage Reporting - You purchase
send credits as you need them and they remain on your
account until you use them. You allocate them to your
sub-accounts, so you're always in complete control of
the costs.
These are just a selection of the benefits open to our corporate users.
Graphicmail's expertise lies in being able to link business needs, objectives and strategies to the right technology. Graphicmail.co.uk creates highly efficient and scalable solutions that meet the challenges of an ever-changing business world.
For additional information about Graphicmail's online newsletter software, visit GRAPHICMAIL HOMEPAGE and sign up for a no-limitation two month free trial of the software.
###