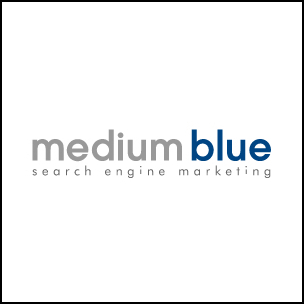 It's a wonderful honor to be recognized as the top SEO firm in the world by an unbiased resource such as PromotionWorld
Atlanta, GA (PRWEB) March 9, 2006
Medium Blue Search Engine Marketing (http://www.mediumblue.com), an Atlanta search engine optimization company, has been listed as the number one SEO firm in the world by PromotionWorld in March. Medium Blue is also the only firm in the southeastern United States to be included on PromotionWorld's list. Unlike other organizations that produce similar lists, PromotionWorld does not accept promotional fees or advertising in exchange for consideration.
"It's a wonderful honor to be recognized as the top SEO firm in the world by an unbiased resource such as PromotionWorld," said Scott Buresh, president and CEO of Medium Blue Search Engine Marketing. "Our listing confirms the industry's awareness of our dedication to superior customer service and guaranteed results."
The premier news and information source for the search engine optimization industry, PromotionWorld features articles and tools submitted by industry leaders. Through its website, PromotionWorld serves as a respected and popular resource for webmasters who wish to improve their placement in search engines.
"Medium Blue Search Engine Marketing has consistently received high marks from its customers for its search engine optimization and marketing services, as well as its quantifiable results," said Darren Tabor, CEO of DevStart, PromotionWorld's parent company. "It is a notable achievement to be the top firm on our list, because it means that Medium Blue has met all of our strict criteria and surpassed our expectations."
PromotionWorld selects search engine optimization companies for inclusion on its top ten list based on criteria such as customer service, value, offered services, and website popularity. Medium Blue strives to be a pioneer in the search engine marketing industry by providing unique services, such as in-house copywriting and implementation, and providing its clients with unmatched, customized guarantees.
About Medium Blue
Medium Blue Search Engine Marketing is an Atlanta search engine optimization company servicing a national client base, including Boston Scientific, Callaway Gardens, Cirronet, and Vector Networks. Medium Blue's services include search engine optimization, visitor conversion, and online public relations. The company's experts in these areas are recognized industry leaders and have been featured in numerous publications, including ZDNet, WebProNews, MarketingProfs, DarwinMag, SiteProNews, SEO Today, ISEDB.com, and Search Engine Guide, and contributed to Building Your Business with Google for Dummies (Wiley, 2004).
###