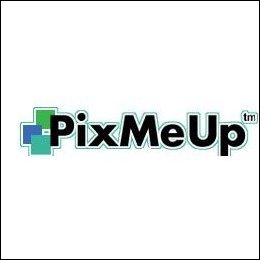 We're creating mainstream Internet advertising by making advertising affordable and driven by our site's strong word-of-mouth. From competitive analysis of the business, we were able to get a
Cornelius,OR (PRWEB) March 7, 2006
In less than two months, flying almost totally below the radar, http://www.Pixmeup.com has become the most successful and largest pixel advertising company in the world with a loyal and growing army of site members and users.
The secret to Pixmeup's success involves taking the original "Million Dollar" pixel ad formula that became famous in England, and giving it a fresh spin: network marketing in the Internet environment.
As Pixmeup CEO Lorne Ray points outs, "We're creating mainstream Internet advertising by making advertising affordable and driven by our site's strong word-of-mouth. From competitive analysis of the business, we were able to get a "first mover" position in the market by coming out with a business strategy that leveraged the net workers interest to "get in on the ground floor". This put us in a position to make claims in the market that are substantiated by fact."
The numbers are impressive. It took Pixmeup 60 days to build a growing base of 11,000 site reps all over the world and shoot to the top of Alexa.com site traffic index. Pixmeup did it by taking pixel advertising to the next step: giving people an affordable tool to reach customers. Unlike other pixel sites, Pixmeup charges only 25 cents a pixel.
Word of mouth generated by pixel advertisement buyers and site viewers creates that incredible site traffic, and also has built a tremendous sense of community. These "Feet on the Street" get thousands a day talking about PIxMeUp's range of sites and services. It has created a new and growing Internet Mindshare.
Pixmeup ad buyer David Pritchard had just that experience: "I have never been involved in Internet marketing like Pixmeup, but I have a young fine artist [painter] that I was trying to find ways to help get her some notice and to help build some awareness for her work. In two months of running our advertisement in Pixmeup nearly three hundred people have visited or clicked thru to the artist website, and a lot have emailed letters of interest to the artist. We have driven art buyers thru the Pixmeup site and recently sold a single painting for just under $20,000."
Pixmeup has discovered that people are constantly looking for connection and love to spread the word that something is new and potentially lucrative.
Pixmeup's goal and brand strategy is to build a powerful channel of commerce with a giant global billboard.
Pixmeup is dedicated to providing the best advertising value on the Internet by using the power of network marketing to build a strong global presence that gets real results for its customers.
ABOUT PIXMEUP.COM:
PixMeUp.com is a new Internet Pixel Advertising company located in Cornelius near Portland, OR. CEO and Co-Founder, Lorne Ray is a lifelong entrepreneur having built successful businesses in franchising, career transition, technology and entertainment. He has worked with numerous national and international brands throughout his 30-year career.
CONTACT:
Barbara Hiser, PixMeUp.com Director of Communications
Phone: 323-461-1050
# # #