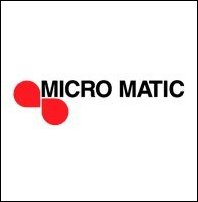 Northridge, CA (PRWEB) March 7, 2006 –
Draft beer is the freshest expression of the brewer's art and through educational articles Micro Matic is helping retailers and home consumers learn how to consistently pour a great glass of draft beer.
Draft beer dispensing knowledge is key to customer satisfaction and as a major supplier of draft beer equipment in more than 120 countries, Micro Matic now offers an extensive range of online educational articles.
A few examples of the available online learning opportunities are:
Virtual Tour: A Draft Beer System from Keg to Glass
This Flash animated video is targeted to help the professional trade but it can also provide the home user with a comprehensive overview of a draft beer system. Easy menu navigation allows the viewer to start and stop the presentation, to repeat sections, and to learn at their own pace.
Draft Beer Discussion Forum
Micro Matic has created a discussion forum to create a sense of community and a place to go to discuss every aspect of draft beer dispensing. This beer discussion forum has grown in just a few months to over 500 members and 1,300 posts. Experts from Micro Matic's Dispense Institute are the moderators and offer advice and comments.
Draft Beer Frequently Asked Questions
Users can browse through a variety of questions to find the answers to commonly asked draft beer dispensing questions.
Draft Beer Glossary of Terms
Every industry uses unique terms to describe products and services – Micro Matic has created a user-friendly glossary to enable everyone from the novice to the professional to feel comfortable talking about draft beer.
Keg Coupler Compatibility Chart
Many beers are now available in kegs from domestics, to imports, to a variety of craft brews. Micro Matic has created an interactive, easy to navigate, keg valve and coupler chart. Simply choose the beer, and find out the keg coupler required to tap the keg.
20+ Draft Beer Informational Articles, Guides and More
Education is the key to customer satisfaction. If customer's are knowledgeable, their skills in dispensing and enjoying draft beer will improve. Micro Matic is continually adding new media and articles dedicated to the art of dispensing a quality draft beer.
View these articles in the Draft Beer Education section at Micromatic.com
Contact:
Peter Muzzonigro
Micro Matic USA, Inc.
19791 Bahama Street
Northridge, CA 91324
Phone: 818-882-8012 (website phone?)
# # #