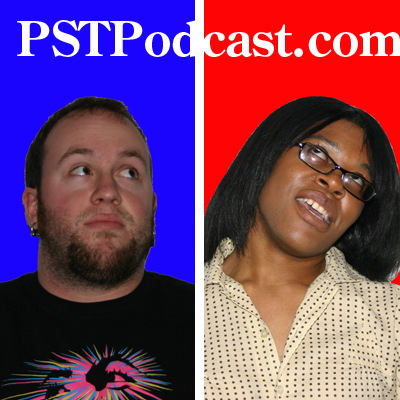 We are really looking forward to having a voice online
Bellingham, WA (PRWEB) March 13, 2006
Technology progresses quickly, lots of good music goes under the radar and videogames are just now becoming accepted as a serious form of entertainment. Pacific Standard Time, a new podcast by gaming and music fanatics Aaron Apple and Lauren Miller, will let listeners know what they should be playing, buying and listening to.
The 30 to 50-minute podcast will air weekly with segments on technology, videogames, music and more. Accompanying these segments will be songs chosen by the hosts, guest interviews, news about upcoming tours and whatever else that comes up. For example, in May Aaron will be attending E3, the world's largest videogame convention, in Los Angeles, Calif. He will be corresponding with Lauren and providing updates throughout the convention to be aired on the podcast.
"We are really looking forward to having a voice online," Lauren said. "We are both opinionated and passionate about the things we will be talking about. Hopefully there won't be too many arguments over the air!"
Both Lauren and Aaron will be graduating in March from Western Washington University in Bellingham, Wash., with degrees in journalism. They met in a computer science course (in which they are both minoring in) and hit it off right away.
"We have really similar interests and we thought the podcast would be a really good way to get our names out in the music and tech industries while having fun," Aaron said. "Plus we are both huge geeks and we love talking about videogames and music, so it made perfect sense for us to do this."
Their first episode, which is available now at PSTPodcast.com covers topics like upcoming videogame movies, the Sasquatch music festival and hot new portable games. Songs by Architecture in Helsinki (who are performing at this year's Sasquatch festival) and The Anniversary are featured between segments.
About PSTPodcast:
Aaron Apple and Lauren Miller started the podcast in March 2006 in Bellingham, Wash., while attending Western Washington University. They wanted to learn how to podcast while having fun and discussing things they are passionate about. They hope to inform listeners about new products and bands that are worth their time and money. The podcasts run for 30 to 50 minutes and new episodes will be available weekly on iTunes or at http://www.pstpodcast.com.
Also visit their MySpace page at http://www.myspace.com/pstpodcast
Contact:
Aaron Apple
360-540-0831
Lauren Miller
206-963-6951
# # #