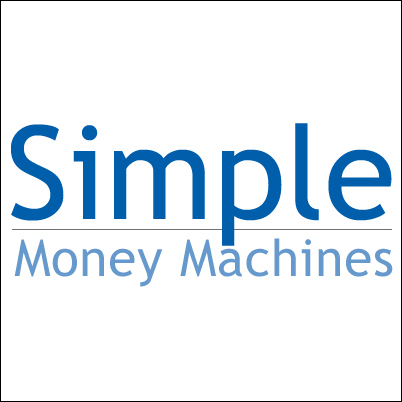 I designed Simple Money Machines so that anybody can make money online. Using advanced automation technology, I've eliminated the technology barrier so non-technical people can quickly set up and manage multiple streams of income in less than an hour per day, without using expensive webmasters
Sausalito, CA (PRWEB) March 9, 2006
Millions of people are turning to the Internet to create online income in their spare time. Until now the process of setting up and running an online business required considerable computer and software expertise or the services of expensive webmasters. It was this difficulty and expense that lead to the creation of Simple Money Machines.
Simple Money Machines (http://www.SimpleMoneyMachines.com) is a new point-and-click system that eliminates this technology barrier. Now a non-technical person can easily set up a complete online business in less than 30 minutes. Simple Money Machines is a complete "online-business-in-a-box" that automates all the business functions, including traffic and conversion management, thereby enabling individuals to easily create real online incomes in their spare time.
"I designed Simple Money Machines so that anybody can make money online. Using advanced automation technology, I've eliminated the technology barrier so non-technical people can quickly set up and manage multiple streams of income in less than an hour per day, without using expensive webmasters" says Wayne Van Dyck, CEO of Six Degrees Media.
Simple Money Machines is a hosted service that provides all the technology and support a non-technical, online entrepreneur needs to start making money. There's no HTML to learn, no software applications to buy, no back-ups to worry about, no hosting costs. Simply add content, put online, and start the traffic and money flowing.
Simple Money Machines comes with a complete online, home-study-course, entitled HOW TO MAKE YOUR FIRST $50,000 ONLINE IN LESS THAN AN HOUR A DAY. Simple Money Machines is the only training program that comes with all the technology required to start making money immediately.
Simple Money Machines is available in both 3 Machine and 10 Machine configurations. Tens of thousands of dollars of technology is now available for less than the cost of a cup of coffee per day.
Designed specifically for people with limited time and no technical expertise, Simple Money Machines is ideal for people with day jobs, stay at home Moms, retired folks and college students.
Six Degrees Media, Inc. is in Sausalito, CA. Wayne Van Dyck is a former venture capitalist and entrepreneur. Six Degrees supplies premier tools and training technologies to the Internet entrepreneur community. http://www.SellersVoice.com and http://www.SimpleMoneyMachines.com.
To receive a free copy of: HOW TO MAKE YOUR FIRST $50,000 ONLINE, click here .
For further information contact:
Wayne Van Dyck
(415) 332-5050
(415) 686-6966 cell
http://www.SimpleMoneyMachines.com
# # #