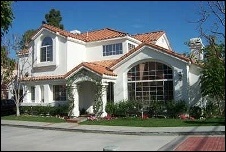 Beverly Hills, CA (PRWEB) March 10, 2006
Individuals looking to buy or sell a home in Los Angeles have learned the hard way that California real estate is nothing to mess around with. With some of the highest real estate prices in the country, agents are pulling in large commissions which means clients are lucky to be getting what they pay for. Because the demand for premium real estate in LA is so high, many agencies also rush their clients into putting their homes on the market so that they can quickly turn a profit.
Serving Beverly Hills, CA; Santa Monica, CA, and areas throughout the Los Angeles area, ERA Winners Group has committed to providing their clients with the service and results they deserve. With the advent of their new website, http://www.erawinners.com, visitors now have access to news and premium listings in Sherman Oaks, Pacific Palisades, San Fernando Valley, Glendale, and Pasadena making ERA Winners Group the top realtor, broker, and real estate service in the local industry.
Conveniently located in Sherman Oaks, California, the winners group has always been sincerely interested in helping make the experience of selling and buying a home as smooth and easy as possible. This means, when it comes to selling a home on the market, ERA winners will take the time to answer their questions about area market listings, price or mortgage trends, or anything else about real estate, before rushing them into making one of the most important decisions of their life.
Along the same lines, buying a home in Beverly Hills is certainly one of the most rewarding experiences most individuals will ever have; it's also one of the most challenging. For first time buyers, the process may seem overwhelming, and even those with experience in the market are constantly presented with new challenges. One clear advantage of enlisting the help of broker and realtor professionals is simply that you don't have to go through it alone. A good real estate sales professional has the background and skills to help you through each step of the process, and make the experience of finding, buying and moving into a new Los Angeles home as smooth, quick, and enjoyable as it can be. This is why finding an agent who you can trust is an integral part of receiving the best results.
For over thirty years ERA Winners group has served California making them more knowledgeable than any other agency in Sherman Oaks, Pasadena, Beverly Hills, and the fabulous surrounding areas. It's no surprise why that are becoming Los Angeles' premier real estate agency. They have gained a reputation of treating their clients like friends, keeping them constantly informed, and always securing them exceptional results.
Next time you are looking into buying or selling a home in Los Angeles California and all of her wonderful surrounding communities, be sure to check out http://www.erawinners.com, as a great resource to helping make your next real estate experience a true success.
###