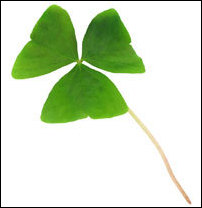 Provo, UT (PRWEB) March 16, 2006
There are many occasions when we feel obligated to give someone a gift. Almost every holiday has become an occasion where some kind of gift is expected. Do you ever feel that the money and resources spent on gifts are wasted?
When you don't know what kind of gift to get for someone you'll likely end up getting them something they don't need or even want. They might even end up getting rid of it not long after the wrapping paper, gift bag, tissue, card, etc. was disposed of. Jennifer Loch of Green Gift Ideas puts it this way:
"I think about all of the unwanted gifts I've received including junky trinkets, non-sentimental stuffed animals, cheap candy and sweets, drug store bath and body sets and other things. I know it's the thought that counts and I'm going to sound rude here, but aren't those 'old standby' gifts less about thought and more about count? By 'count' I mean being able to check another name off of the gift list."
She goes on "Don't get me wrong--when I'm not sure what to give someone I find myself falling into that 'old standby' gift trap too. But I'm tired of getting gifts that I don't need or want and I'm tired of giving gifts that I know aren't needed just for the sake of having something to give. I try to stay healthy and I care about the environment, so I don't like the idea of the impact that all of these gifts have on our society, including filling our bellies with candy and sweets we don't need and filling the landfills with unwanted trinkets, stuffed animals, etc."
Loch started Green Gift Ideas to try to make gift-giving less wasteful.
"I got the idea while shopping for Christmas gifts last year. I was getting frustrated not being able to find gifts that I felt good about giving. I felt uninspired trying to think of good, thoughtful gifts under the stress and time constraints of the holiday season. I searched online for some good ideas but nothing I found seemed to fit what I needed. Greengiftideas.com is a place where people can share gift ideas that are thoughtful, good for the environment, natural, etc., while still being fun to give and receive."
For free healthy, organic and environmentally friendly gift ideas go to greengiftideas.com. Gift ideas can be shared in their forum.
###