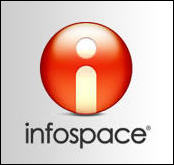 London, UK, (PRWEB) March 10, 2006
Viral marketing campaign to be used by Search & Directory and Mobile Company InfoSpace to release re-designed WebFetch.com Search Comparison Tool including MSN additions
Search & Directory and Mobile Company InfoSpace, Inc. is to use a viral marketing campaign to release its re-designed WebFetch.com Search Comparison Tool which now incorporates MSN search.
The Webfetch.com Search Comparison Tool can be added to Websites and Blogs from WebFetch.com for free by Website owners at http://comparesearchengines.webfetch.com/blog.aspx, by simply adding a small HTML code into their Webpages. The viral element to the tool allows the user to send an invite to a friend to experience the benefits of metasearch and try the service. It is the first use of viral marketing in the EU and UK by InfoSpace to create a word-of-mouth buzz around the products and services it delivers.
The Search Comparison Tool that drives its results from WebFetch.com for the EU and UK compares search engine results from Ask, Google, MSN and Yahoo! from a microsite that allows searches to be undertaken and then compared. By bringing search results together in one resource, InfoSpace illustrates how WebFetch.com delivers the most relevant results on the Web.
Dominic Trigg, vice president at InfoSpace Search & Directory explains, "Only 1.1 percent of search results from the top four search engines (Ask, Google, MSN and Yahoo!) are the same. The WebFetch.com Search Comparison Tool shows what the different results are across these search engines and clearly explains their outcomes from searches. As a result of this, the tool demonstrates that business and consumer users can get more top results in one place using the WebFetch.com metasearch engine."
The new design and improvements take the user through a Flash demonstration and allows them to make real-time searches displaying the results that have been returned by each search engine. The tool shows how many results appear on the first page of that search engine, how many results are completely unique to that search engine and then moves onto the next search engine to do the same.
Once the tool has returned results back from all of the search engines, it then shows the Web's top results (using green buttons) and WebFetch.com's top results (using orange buttons). By hovering over the green and orange buttons the user is able to see the origin of each search result and if desired enables them clickthrough to see those results in that search engine. There is also a blue button with a down arrow that may be clicked on to allow the user to switch the results of the engines so that they can see alternative views of the results and overlaps.
"The WebFetch.com Search Comparison Tool exemplifies how InfoSpace private labelled search can be used to increase loyalty and revenue across a business' Websites by bringing more relevant results to their user-base from the top engines with just one click. It was a natural choice to use a viral hook to have Website owners and the users themselves tell their colleagues, friends and relatives about their metasearch experiences having used the tools. The bonus for Website owners is that the instantly tap in the power InfoSpace metasearch engine WebFetch.com presenting an alternative method to source more relevant search results to the Web audiences using their site for free," adds Trigg
Notes to editors:
Click on Media Alerts to register to receive forthcoming news from Elemental Communications and its clients.
This press release is available in PDF, plain text and Word formats in the Media Centre. Photographs are available of the InfoSpace team in the Images section.
The media spokesperson for InfoSpace Europe, Search & Directory is Dominic Trigg, vice president.
About InfoSpace Search & Directory
http://www.infospaceinc.com/search
InfoSpace Search & Directory markets Web search and online directory products that help users find the information they need while creating revenue opportunities for merchants. InfoSpace Search & Directory operates a family of Internet properties that includes WebFetch (http://www.webfetch.com), Dogpile (http://www.dogpile.com), Switchboard (http://www.switchboard.com), WebCrawler (http://www.webcrawler.com), InfoSpace.com (http://www.infospace.com) and MetaCrawler (http://www.metacrawler.com). InfoSpace Search & Directory also powers Web search, along with online yellow and white pages, for a variety of Web sites. InfoSpace Search & Directory is a business of InfoSpace, Inc. (NASDAQ:INSP)
About InfoSpace
InfoSpace, Inc. drives mobile media innovation. With one of the world's largest mobile content libraries, InfoSpace makes it easy for consumers to discover, personalize and enjoy their on-the-go experiences. The company uses its superior merchandising and technology capabilities to facilitate the delivery of original and licensed content across hundreds of mobile devices and through multiple channels. InfoSpace also mobilizes brands and creates programming and revenue opportunities for mobile operators. The company's products and services have extensive reach in North America and Europe through carriers such as Cingular Wireless, Sprint Nextel, T-Mobile, Verizon Wireless, and Virgin Mobile; in partnership with world-class brands such as Cablevision and Fox News; and through online Web sites such as Dogpile (Dogpile.com), which showcase the company's leading metasearch technology and key advertising partnerships with companies like Google, SuperPages, Verizon, Yahoo! and Yellowpages.com.
Contact
Rachel Hawkes
Account Director, Elemental Communications
Telephone: +44 (0) 870 745 9292
Mobile: +44 (0) 776 665 1244
Fax: +44 (0) 870 745 9293
Website: http://www.elementalcomms.co.uk
Address: Second Floor, 145 -157 St John Street, London, EC1V 4PY, England, UK
###