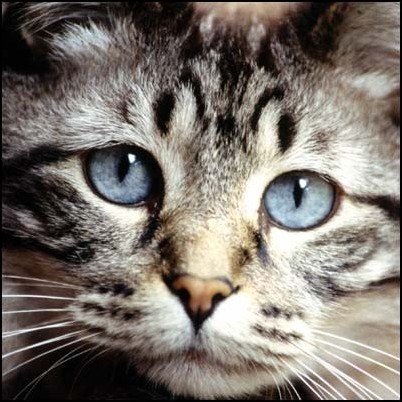 very poor understanding of some of the most basic aspects of everyday practice
Bethesda, MD (PRWEB) March 14, 2006
Ever had to take a large pill, swallow it dry, without any water? Remember how badly it burned? If this activity is uncomfortable for people, think of how it must feel for a pet with a very small esophagus. Recent veterinary studies show that despite the commonality in prescribing pills and capsules for pets, the frequent practice of "dry swallowing" pills can be extremely detrimental to a pet's health. Hearing this, a team of pet advocates, animal lovers, veterinary specialists, and celebrity enthusiasts put their heads together to create a company dedicated to making sure pets could take their medications properly, painlessly and effectively. The company is dedicated to making sure that pet owners are educated not only about the benefits but also the risks associated with commonly used methods of medicating their pets. The development of Apothepet, a premiere specialty veterinary pharmacy, delivered to pet owners the first company that specialized in flavoring medicine for animals. By converting tablets and capsules into liquid form and adding one of 29 pet-approved flavors (everything from Grilled Tuna to Red Angus Beef), pets were sure to accept these newly formulated medications. This practice ensures that the pet not only gets the medication down, but also alleviates the dangers of damaging the esophagus during pilling. This tissue damage can lead to esophagitis that causes nausea, vomiting and megaesophagus, and in severe cases can cause ulcers or strictures, both of which require aggressive therapy.
A paper was presented at the 2001 American College of Veterinary Internal Medicine Forum. The purpose of the study performed by Dr. Don Westfall and his associates was to determine the time it took for pills and capsules to enter a cat's stomach after giving a pill dry and alternatively, giving a pill and administering a shot of water immediately afterward. The team used internal imaging to examine the passage of the pill through the cats' systems. The end results were alarming. In dry pilling, even after five minutes, only 36% of the pills had made it to the stomach, with the majority still sitting in the esophagus. However, when administering a pill followed by a syringe of water, all pills were in the stomach within 2 minutes. Commentary on these results had veterinarians stunned, remarking that this new information showed that there is a "very poor understanding of some of the most basic aspects of everyday practice" as most veterinarians routinely prescribe oral medications in the form of tablets or capsules. This study was published in one of the industry's smaller journals and unfortunately the information was not made known to many working within the veterinary practice, as well as many pet owners.
The dangers of dry pilling a cat or dog can be extremely harmful to a pet's health. A pill that remains in the esophagus for prolonged periods of time can cause irritation and damage to the tissues in that area, and in severe cases can lead to development of ulcers or strictures, which is often treated with balloon dilation. This therapy is often painful and complex, especially on the small esophagus of a cat, the diameter of which is typically about the size of a thin ballpoint pen.
Clearly from these results, the practice of dry pilling cannot be used for cats and the same can apply to many dogs. A syringe of water vastly changes the safety and effectiveness of pilling, however the majority of pet owners find that pilling a cat is difficult in and of itself, without the added responsibility of convincing their cat to welcome a squirt of water from a syringe. Therefore, experts suggest compounding the pills into flavored liquids. The use of liquid medications can alleviate stress and trauma for both the pet and owner/caretaker, not to mention save time, money and pain if damage to throat tissues occurs.
America's favorite Veterinarian Dr. Marty Becker, of ABC's Good Morning America says "It's very important that a pet owner give medications, at precise intervals, for as long as the veterinarian has prescribed. Failure to do this not only can hinder the pet's recovery from a condition or illness but medication-battles (cats under the bed, prying dog's mouths open) also can have a negative emotional impact on the pet and the bond we share with them as well. He goes on to say that "Flavored liquid medications are very effective and becoming the first choice for veterinarians and pet owners today"
Apothepet is a unique veterinary pharmacy has specialized in flavoring for the past 10 years and safely transforms tablets and capsules into liquids that are available in many sumptuous flavors ranging from "Roasted Lamb" to "Shrimp Cocktail." Additionally, all flavors have been tested on companion animals for approval and the concentration of the flavors is very high so that only a small amount is needed. This further eases the troubles in giving medicines to pets, as the medication volumes are small and easy to administer.
For more information, please visit http://www.apothepet.com or contact Stephen Gross at 866-961-5666.
# # #