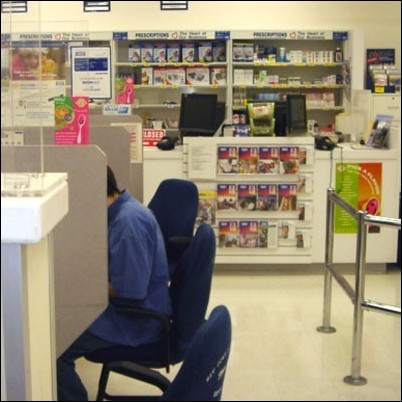 This was a pivotal step for us to take. We are committed to expanding our company throughout the fast-growing Canadian business community.
Bethesda, MD (PRWEB) March 15, 2006
FLAVORx Inc., Maryland's Bio-tech company of 2005 that defined an industry, announced it has officially become an Alberta Corporation and that the province of Quebec is now open to all pharmacies that are looking to implement their scientifically-tested & medically-proven medicinal compliance program.
After staging an aggressive growth campaign throughout Canada, FLAVORx executives agreed that it was essential to become an official part of the Canadian business community. According to President and CEO Kenny Kramm, "This was a pivotal step for us to take. We are committed to expanding our company throughout the fast-growing Canadian business community."
In Quebec, strong demand by patients, pharmacists and doctors influenced FLAVORx's decision to expand throughout the Francophone region. Ashton Maaraba, FLAVORx's Sr. Vice President, Sales & International Operations states, "I've had the fortunate opportunity to travel the region and interact with the diverse pharmacy and medical community throughout Quebec." Maaraba goes on to say, "I've also witnessed that the community flat-out embraces critical patient healthcare programs, especially those essential to helping the patient get better faster. For FLAVORx to be placed in such key categories further confirms that medicinal flavoring, or in our sense simple compounding, has emerged as a priority patient healthcare ingredient. I'm really happy to be expanding our partnerships as I've already met with an array of strong companies ready to launch throughout Quebec."
FLAVORx applauds all of its Canadian partners for taking a leap to improve patient healthcare programs. The addition of FLAVORx adds greater depth to the pharmacists' patient care facility by diversifying the treatment options that patients are afforded. Maaraba adds, "The FLAVORx team extends its warmest appreciation to all of our Canadian partners. Each and every one of their pharmacy staff members demonstrates first rate patient care faculties. They are significant toward helping improve a patient's medicinal non-compliance issue." In Quebec, FLAVORx credits Le Group Jean Coutu for its outstanding efforts in collaborating to advance patient healthcare throughout Quebec. Nationally both the Loblaws & Sobeys/Lawton groups have proven instrumental in establishing an opportunity for patients that rely on FLAVORx. Regionally, Canadian Chains such as, Overwaitea-Sav-on Food Group, London Drugs, Calgary Co-op and other fine pharmacies have applied their regional expertise to introduce FLAVORx throughout their patient communities. The expansive introduction into Canadian pharmacies means that FLAVORx is now available to customers in every province and territory; in Quebec, FLAVORx is trademarked as SAVEURx+.
FLAVORx has advanced the challenge to medicinal compliance by perfecting the methodology that allows pharmacists to turn any bitter or foul-tasting medication into a readily-accepted, flavored liquid. It provides patients of any age, with prescription drug or over-the-counter (OTC) medications, a palatable and safe liquid so they can comply with their doctor's instructions and recover from illness more quickly. FLAVORx recently helped publish the first Continuing Education program on Medicinal Flavoring. It is ACPE accredited and in the process of becoming CEEP certified.
FLAVORx, headquartered in Bethesda, Maryland, USA , is currently located in nearly 33,000 pharmacy locations, including many major hospital pharmacies. Other U.S. chain pharmacies that offer FLAVORx include Wal-Mart, Walgreens, Rite-Aid, CVS pharmacy, Albertson's, Supervalu, Target, Kroger, Giant, Giant Eagle, Longs, Kmart, Winn Dixie, Safeway, USA Drugs, Kinney Drugs, Meijer, Shopko, Spartan Stores, & Happy Harrys, Sav-on, & Osco.
###