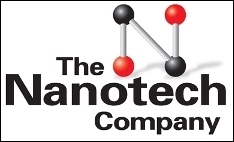 and nanotechnology. They would diversify by geography, industry sector, type of
San Diego, CA (PRWEB) March 16, 2006 –-
Leading nanotech and "small technology" website, http://www.Nanotechnology.com, announced that it released "The Nanotechnology.com 'Small Technology' Index" on March 16, 2006. Composed of 30 of the leading, international, publicly-traded companies, it is expected to become the industry standard.
The Index companies are:
Accelrys, Advanced Magnetics, Affymetrix, Agilent, American Pharmaceutical Partners, ANSYS, Applied Films, Cabot Microelectronics, Caliper Life Sciences, Cambridge Display Technology, Cepheid, Chartered Semiconductor, Coherent, Elan, FEI Company, Flamel Technologies, FormFactor, Freescale Harris & Harris Group, Ilumina, Kopin, Luminex, MTS Systems, Nanophase Technologies, NUCRYST Pharmaceuticals, pSivida Limited, Symyx Technologies, Tessera Technologies, Veeco Instruments and Xilinx.
Several nanotech indices have been promulgated by investment banks and a research firm over the last year. Managing director, Darrell Brookstein said, "We believe other indices have significant problems. Most financial pros feel that so-called "nanotech" indices, or those containing fewer than 20 micro-cap stocks, are not useful. Our collaborating scientists and seasoned investment executives concluded that the inclusion of Fortune 500 companies, with relatively insignificant "small tech" product revenue renders some indices practically useless. Furthermore, we believe the public and professional investors and money managers to be ill-served when illiquid and over-promoted Bulletin Board shares participate."
Leading scientists and financial pros developed The Nanotechnology.com Index.
"A unique feature of the Index is its "intelligence" – It was designed to mimic the portfolio design of a sophisticated fund manager with $30 Million to place in the area of "small tech" and nanotechnology. They would diversify by geography, industry sector, type of "small tech" (microfluidics, MEMs, nanotech and microelectronics), market capitalization, etc., and they would weight liquid stocks more heavily than illiquid shares. We have done that. It will be a challenging "bogie" or target performance level for a professional investor to beat."
Visit http://www.nanotechnology.com for more information.
About The Nanotech Company:
The Nanotech Company, LLC is building a leading, "small technology" investment firm. It accesses significant scientific, corporate development, and financial advisory resources. Managing Director, Darrell Brookstein, a 32 year financial executive, and Erkki Ruoslahti, M.D., Ph.D., a Distinguished Professor and bionanoscientist, have assembled an eminent team of nanoscientists, professional services specialists, and corporate/financial development experts to enhance and accelerate the intelligent growth of private and public "small tech" companies.
The company publishes a free weekly e-digest of "small technology" news, The Best of the NanoWeek, for investors, executives and scientists, as well as Nanotech Fortunes.
Contact:
Darrell Brookstein
info@nanotechnology.com
The Nanotech Company, LLC
3525 Del Mar Heights Road #345
San Diego, CA 92130
858-794-0848
# # #