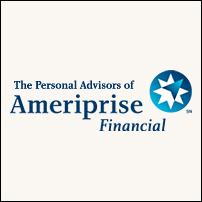 Minneapolis, MN (PRWEB) March 17, 2006
Ameriprise Financial has launched a new homepage designed to help users find financial planning information more rapidly. Focusing heavily on the customer experience, the new homepage offers a more effective design that engages users and helps them easily find information and tools to aid in the financial planning process.
The new Ameriprise Financial homepage also features more information about working with an Ameriprise financial advisor, including an easy to use financial advisor locator.
Ameriprise Financial, Inc. is a leading financial planning and services company with more than 12,000 financial advisors and registered representatives that provides solutions for clients' asset accumulation, income management and insurance protection needs. Our financial advisors deliver tailored solutions to clients through a comprehensive and personalized financial planning approach built on a long-term relationship with a knowledgeable advisor. The company specializes in meeting the retirement-related financial needs of the mass affluent. Financial advisory services and investments are available through AmeripriseFinancial Services, Member NASD and SIPC.
For more information, visit http://www.ameriprise.com.
Media Contact
Ameriprise Financial Services, Inc., Minneapolis
Media Relations:
Ann Wasik, 612-678-1592
# # #