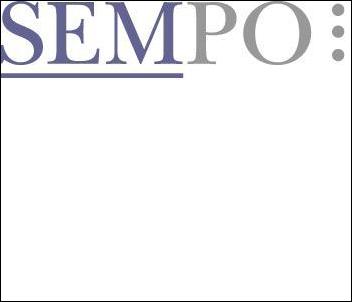 These officers have a long association with SEMPO and two of them – Dana and Jeff – served as officers last year as well
New York, NY (PRWEB) March 20, 2006
The Search Engine Marketing Professional Organization (SEMPO) has announced 2006 officers elected by its Board of Directors. The board of the non-profit professional association working to promote the value of Search Engine Marketing (SEM) worldwide elected Gordon Hotchkiss Chairperson, Dana Todd President, Jeffrey Pruitt Vice President, Sara Holoubek Treasurer, and Dave Williams Secretary.
"These officers have a long association with SEMPO and two of them – Dana and Jeff – served as officers last year as well," said Kevin Lee, a founding SEMPO board member and outgoing Chairperson. "Their high level of commitment and experience in search engine marketing exemplifies the organization's mission to represent our industry and increase awareness of, and promote the value of, search engine marketing." Lee, an acknowledged industry expert in the field, is Co-Founder and Executive Chairman of Did-it.com.
New SEMPO Chairperson Gordon Hotchkiss, President and CEO of Enquiro Search Solutions, has been working in the search marketing industry since 1996. Enquiro has created a reputation for approaching search marketing in a strategic manner, based on a deeper understanding of consumer behavior. While opinions in the search marketing industry often conflict with each other, Hotchkiss has been regarded as a respected voice, both on the speaking circuit and in his online writing.
Through the research and thought leadership undertaken over the past years, Hotchkiss has built an interesting network of contacts both within the search industry and in other fields including academia, publishing, technology, and advertising. He believes the future of search lies in understanding it's importance as the essential online connector between user's intent and the content of marketers.
Re-elected SEMPO President Dana Todd, Executive Vice President and one of the founders of SiteLab, has been involved in search marketing since SiteLab's early days in 1996. She has hands-on experience in all the facets of search marketing, from the technical side of optimization to managing pay-per-click search ad campaigns. She was one of the founding Board members of SEMPO, and served as its Vice President during 2004.
Todd has a particular passion for branding and holistic integration of search into online and offline campaigns. Before she started SiteLab with her partners, she worked in print advertising; before that, she was a journalist and editor at daily newspapers in three states. A frequent top-rated speaker at national and regional conferences, Dana's vision for the search marketing industry is focused primarily on growth through integration with other forms of media, as well as evolved technology solutions to create sustainable business models.
New SEMPO Vice President Jeff Pruitt, President of iCrossing, focuses on iCrossing's strategic relationships including those with leading search engines, technology partners, advertising agencies and FORTUNE 500 accounts. He joined iCrossing in 1999 and served in executive roles as Chief Financial Officer and Director of Business Development.
Prior to iCrossing, Pruitt served as CPA with the Arthur Anderson Auditing Division in Arizona. He was promoted to the Arthur Anderson Investment Consulting Division, where he advised on asset allocation decisions for a $2.5 billion fund, and serviced multiple large and small cap clients.
Pruitt is a CPA and NASD Series 65 certified. He is a member of the American Institute of Certified Public Accountants and the Arizona Society of Certified Public Accountants. He graduated from Arizona State University with a Bachelor's degree in Accountancy.
Treasurer Sara Holoubek is a free agent consultant serving the interactive advertising sector and its investors. Her focus is on companies seeking growth through access to markets, partners, and capital. She is also a weekly contributor to Mediapost's "Search Insider" column.
Previously iCrossing's Chief Strategy Officer, Holoubek was a critical player in building the firm's New York office, repositioning the iCrossing brand and raising a VC round of $13 million. Prior to that, she held posts in client strategy with interactive agencies Organic and Blue Dingo. Her vertical expertise covers over 10 sectors and has included names such as Levi Strauss & Co, Bloomingdales, Compaq, Century 21 Real Estate, Martha Stewart Omnimedia, Symantec, and Genworth Financial.
Secretary Dave Williams is the Chief Strategist and Co-Founder of 360i, a full-service performance and search marketing firm. Williams is a regular speaker at national and local marketing conferences on the topics of search engine marketing and search engine optimization. He currently serves on Yahoo's Advertising Council, MSN's Advertising Council, and the Executive Advisory Board of the Atlanta Interactive Marketing Association (AiMA). He is regularly quoted in leading publications such as DMNews, ClickZ, Internet Retailer, iMediaConnection, MediaPost, and others.
About the Search Engine Marketing Professional Organization
SEMPO is a non-profit professional association working to increase awareness and promote the value of search engine marketing worldwide. The organization represents the common interests search engine marketing companies and consultants worldwide and provides them with a voice in the marketplace. For more information, or to join the organization, please visit http://www.SEMPO.org.
# # #