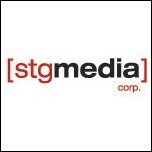 We are extremely pleased with our results via direct response television. Print advertising is a natural extension for our female targeted product and we believe STG Media can do the best job of managing this
Tempe, AZ (PRWEB) March 20, 2006
DRTV giant Body by Jake Global has selected STG Media Corp. to develop print advertising creative designs for their new Hip & Thigh Sculptor lower-body exerciser in nationwide women's magazines.
Body by Jake's Hip & Thigh Sculptor is the number one selling women's fitness product on television. STG Media plans to generate even more interest – and drive additional sales – using print media.
"We are extremely pleased with our results via direct response television. Print advertising is a natural extension for our female targeted product and we believe STG Media can do the best job of managing this," says Phil Scotti, President of Body by Jake Global.
"We're very excited to translate their TV success to print media," says Geoffrey Hoffman, STG Media Corp.'s vice president of creative services. "Body by Jake provided excellent testimonials and product shots that are perfect for the magazines they selected. We proved that we could successfully adapt a high-ticket DRTV product to print media with the Little Giant Ladder print campaign, but we are predicting even greater success with this fantastic new product from Body by Jake."
Ad performance in a new medium is absolutely critical when testing a direct response product offering that has performed well in another medium. "We've become very adept at translating a DRTV or radio message into print, but accurate and complete response measurement is vital," says Hoffman. "That's why we're so glad that Body by Jake elected to utilize our print-to-web tracking solution, PrintAd.Info. It will allow us to combine their call center results with the online traffic and web sales generated by their test ads, providing a much more realistic view of each print ad's success than looking only at call center data."
For more information, call Jack Baker at 480-699-6078 or visit http://bbj.stgmediacorp.com.
# # #