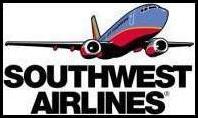 Dallas, TX (PRWEB) March 20, 2006
Macintosh users have spoken and Southwest Airlines (NYSE: LUV) listened! Today, Mac users can take advantage of Southwest Airlines' hottest fares by downloading DING! to their computer desktop. Since Southwest's initial introduction of DING! for Windows, the airline has been working hard to develop a similar tool for Macintosh users. The airline also used Customer feedback to make tweaks to its original version of DING!.
"Last year, we introduced DING! for Windows and immediately heard from our growing number of Customers that use Macintosh computers," said Anne Murray, Southwest Airlines Senior Director Interactive Marketing. "Today, we will eliminate our Customers' DING! envy by offering a Macintosh version of the tool."
DING! can be downloaded from the http://www.southwest.com web site and will reside in the "Dock" for Mac users and the "system tray" for Windows users.
"At any time, Southwest can offer DING! subscribers fare sales only a few hours long to a multitude of cities with crazy, hot deals for travelers," Murray said. "DING! allows Southwest to offer a variety of cities, hot fares, and booking and travel windows to Customers."
"The popularity of DING! is evident. Approximately two million Customers have downloaded DING! and more than $80 million in DING! fares have been booked since its introduction in February 2005," Murray said. "We are thrilled to extend those savings to our Customers who use Macintosh computers."
For two weeks (March 20, 2006 through April 3, 2006), Members of Southwest's Rapid Rewards frequent flyer program who download DING! will have the added incentive of two bonus credits for downloading the tool. Members who have joined the "Rapid Reward E-mail Update" list will receive an e-mail notifying them of the limited-time offer. This offer will give Members two bonus credits once they install the application and run it for a minimum of 30 days. Only Members who have not previously received the two credit bonus for downloading DING! will be eligible to participate. The two bonus credits will be deposited within five business days of their 30th day of being actively subscribed to DING!.
Southwest also upgraded its original version of DING! after listening to Customer feedback. The upgrades include:
And one last thing; when new Customers download the Windows version of DING! they will have the option to create a southwest.com shortcut on their desktop.
DING! delivers Southwest Airlines' hottest deals directly to Customers' desktops using Windows 98SE, ME, NT 4.0 (Service Pack 6), 2000, XP, or 2003, and now Mac OS X 10.3.9 (Panther) and 10.4 (Tiger) or higher, allowing Customers to get our hottest http://southwest.com sales! Southwest was the first airline to establish a home page on the Internet. Initially, five Employees comprised Southwest's web site development team, and the site took about nine months to create. April 30, 2006 marks southwest.com's tenth year of online booking capabilities. Today, http://southwest.com is the number one airline website for sales and revenue.
Contact:
Public Relations
+1-214-792-4847
Brandy King
+1-214-792-5138
Both of Southwest Airlines/
# # #