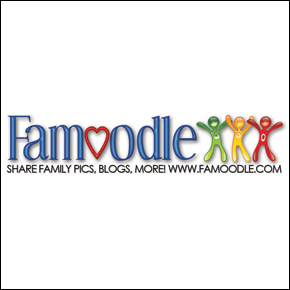 We wanted to create a family oriented social network where families could post pictures, share blogs, and more, in a more mature environment than other social networks
Los Angeles, CA (PRWEB) March 21, 2006
Famoodle.com, the web site where families can share blogs, pictures and more for free, was officially launched today after months of anticipation. Dubbed "The MySpace For Families" by test users, it has already begun accumulating users at a rapid pace.
"We wanted to create a family oriented social network where families could post pictures, share blogs, and more, in a more mature environment than other social networks" said Adir Levy, creator of Famoodle. "Until now, social networks have focused on attracting a young crowd interested in flirting and dating. Famoodle is geared towards families who want to have wholesome fun with other families."
The idea behind Famoodle is that each family gets its own, easy to edit web page and creates a social network with other families. This caters to the mature crowd of internet users who want to use the internet to share pictures and information with family and friends across the globe.
"I like the fact that the page is about my family, and not just about me" said Maya Shannon, a test market user from Los Angeles. "I also like how I can control who sees our blog and pictures, so random people on the internet can't access our profile."
Famoodle.com implements the popular social Web site technique of allowing users to secure their family page by limiting the people allowed to view it. This is especially important for those who want to share their pictures and blog postings with only their family and friends.
Some other features Famoodle includes are shared calendars, message board forums, an internal message system, and automatic emailing to your family and friend network when you make an important update to your family page.
For additional information on Famoodle, visit Famoodle.com. MySpace is a registered trademark of MySpace, Inc and is in no way affiliated with Famoodle.
# # #