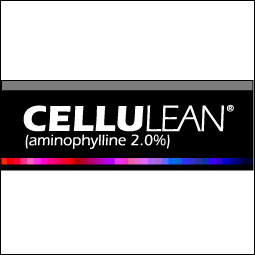 My legs are smoother and thinner… people notice the change
Diamond Bar, CA (PRWEB) March 21, 2006
Micronizing fat cells just got easier for women desiring thin legs, according to UCLA studies demonstrating successful localized fat reduction in women's thighs by applying (Cellulean®) aminophylline cream twice daily, losing as much as an inch and a half in thirty days.
U.S. privately owned Cellulean® cream contains 2% aminophylline, a prescription asthma medication, now clinically proven to assist in micronizing unwanted fat from women's thighs. Cellulean® is retailed over the counter without a prescription, in doctor's offices, cosmetic clinics, health spas, and over the Internet. "Aminophylline produces tissue specific enhancement in fat reduction, without side effects", states Dr. F. Greenway, discoverer of aminpohylline in topical fat reduction at UCLA.
"Women love Cellulean®, in fact they joke around about wanting to bathe in it!" exclaims Patrick Leddy, President of Cellulean®. "My legs are smoother and thinner… people notice the change", smiles Sherry Lantz, a happy Cellulean® customer in recent TV news interview. Patrick goes on to say, "We love getting testimonials from women who are blown away with the results they see in the first few weeks."
In 2005, CBS News Philadelphia conducted its own thirty day study on Cellulean's® effectiveness before reporting Cellulean® on its evening news broadcast. The woman's thighs being tested shrank two inches in thirty days, they reported.
The fast working cream is applied twice daily like lotion to the problem areas of the body where it works to help visually shrink the unwanted fat. Cellulean® absorbs quickly so clothing can be put on shortly after applying.
Cellulean® is currently offering a free 30 day trial for first time customers at http://www.cellulean.com. An 8oz bottle, 30 day supply of Cellulean retails for $59.95
For more information,
Contact: Patrick Leddy
President, Cellulean.com
Tel: 1-866-622-3550
####