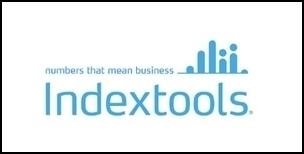 Evaluating the ROI of traffic sources to a lead generation website, such as Ryzex, is not as straightforward as for an e-commerce site
NEW YORK, NY (PRWEB) March 22, 2006
IndexTools, a leading provider of on-demand web analytics solutions, and Dr. Jerry R. Perrich, PE, founder of the Web Marketing Institute, announce that they have achieved a 1000% increase in campaign ROI for their client, the Ryzex Group – at the same time, reducing their client's marketing budget by 50%.
Dr. Perrich's challenge was that Ryzex uses their website as a lead generation tool.
Dr. Perrich set out to determine the ROI for the various paid search and other traffic sources, so he could apportion the budget most effectively across these channels.
"Evaluating the ROI of traffic sources to a lead generation website, such as Ryzex, is not as straightforward as for an e-commerce site," said Dr. Perrich, "With an e-commerce website, there is a distinct sales event from which you can determine the revenue and hence the ROI of the various traffic channels. With a lead generation website, there is no online sales event, so you must use surrogate measures of value."
Using IndexTools, Dr. Perrich has devised other ways of determining the value of traffic channels for lead generation websites such as Ryzex: sales leads, PDF downloads, and deep visitors.
IndexTools is able to identify the traffic channel source of visitors who submit a web form, and who thereby become a sales lead. IndexTools is able to identify the traffic channel source of visitors who download PDFs. Thus, traffic channels can be evaluated by the percentage of visitors who download PDFs. Dr. Perrich developed the concept of a "deep visitor" - which is a visitor who views more than a single page of the website. Traffic channels are evaluated based on the percentage of the visitors that go "deep".
As a result of his analysis with IndexTools, Dr. Perrich was able to cut his client's four-figure marketing budget in half, and boost the return on ad spend more than 1000%. First, Dr. Perrich eliminated non-performing traffic channels and Ryzex were able to triple their marketing spend.
About Ryzex
Ryzex (http://www.ryzex.com) is one of the world's largest data collection and bar code equipment companies. They sell new and used equipment and offer repair, service and consulting. The Ryzex Group has over 260 employees with operations in four countries, and is currently growing at 40% per year.
About IndexTools
IndexTools (http://www.indextools.com) provides businesses with real-time web analytics technology delivering accurate intelligence essential to business leaders. Setting IndexTools apart from industry vendors that employ data-warehouse technologies, IndexTools implemented instantaneous Real-Time Segmentation, eliminating re-analysis before data deployment, to the end user. IndexTools operates from NYC, US and command an advanced technology center in Budapest, Hungary EU. IndexTools competitors include Webtrends, WebSideStory, Omniture and Coremetrics.
For further details, please contact Dennis Mortensen at +36 1 450 3020.
# # #