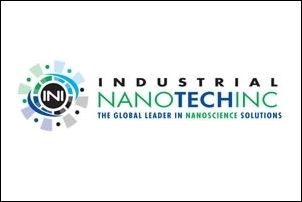 We will continue to aggressively position our company as a leader in providing nanoscience-based solutions to the industrial world and expanding the availability of our products to the general consumer market worldwide
Naples, FL (PRWEB) March 22, 2006
Industrial Nanotech (INTK: OTC), announced today that the company has developed a new insulating coating designed specifically to reduce condensation and provide thermal insulation for low temperature piping. The coating demonstrates how nanotechnology solutions can be used to solve costly problems commonly found in large industrial plants and manufacturing facilities.
"We have received market data from large multinational companies including General Mills, Boeing, Purdue Farms, Spirit Aerosystems, Inc. and others, that there is a significant need for a coating that would specifically address the problem of condensation dripping off of pipes that transport low temperature fluids, or what are commonly called 'chill pipes'," states Francesca Crolley, VP of Operations for the nanotechnology company. "Conventional insulation on these pipes just gets soaked and loses its ability to function. In response to this demand, we developed a Nansulate™ formula to specifically perform in that environment and prevent moisture from forming condensation on pipes, while simultaneously providing excellent corrosion protection and resistance to mold growth. Our new coating provides a unique solution to this tremendous problem that affects several miles of pipes throughout large manufacturing plants and food processing facilities worldwide."
Final formulation of the new insulating coating was completed on February 28, 2006 and the nanotechnology company expects to announce the product name and begin production by the end of March 2006.
"Industrial Nanotech, in every aspect of its business, is responsive to the marketplace. We work with five separate laboratories around the country; research facilities that we consider the best in their fields, to create new products or modifications of our current Nansulate™ insulation product line for applications and needs that other products cannot satisfy," states Stuart Burchill, CEO of Industrial Nanotech, Inc.
"We will continue to aggressively position our company as a leader in providing nanoscience-based solutions to the industrial world and expanding the availability of our products to the general consumer market worldwide," adds Burchill.
About Nansulate™
Nansulate™ is a water-soluble tinted or translucent insulation coating containing a nanotechnology based material. The coating's ability to resist mold, prevent corrosion and provide thermal insulation is well-documented. The Company and its licensed distributors distribute Nansulate™ products worldwide.
About Industrial Nanotech Inc.
Industrial Nanotech Inc. is a global nanoscience solutions and research leader. The Company seeks to introduce new and innovative applications for nanotechnology by participating with world leading scientists and laboratories, including the U.S. Center Centers for Integrated Nanotechnology (CINT) and Princeton Polymers Laboratories. See http://www.industrial-nanotech.com for more information.
Safe Harbor Statement
Safe Harbor Statement under the Private Securities Litigation Reform Act of 1995: This release includes forward-looking statements made pursuant to the safe harbor provisions of the Private Securities Litigation Reform Act of 1995 that involve risks and uncertainties including, but not limited to, the impact of competitive products, the ability to meet customer demand, the ability to manage growth, acquisitions of technology, equipment, or human resources, the effect of economic and business conditions, and the ability to attract and retain skilled personnel. The Company is not obligated to revise or update any forward-looking statements in order to reflect events or circumstances that may arise after the date of this release.
For Industrial Nanotech Inc.
Contact:
Industrial Nanotech Inc.
(800) 508-6153
corporate @ industrial-nanotech.com
Wall Street Network, LLC
Optimized Press Release & Distribution Service
Charlie Lee
(800) 289-9574
clee @ wallstreet-network.net
ZA Consulting, Inc.
Investor & Public Relations:
David Zazoff
(212) 505-5976
david @ za-consulting.net
# # #