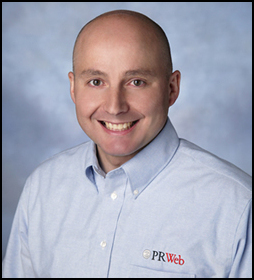 As a great, international newswire service, PRWeb will help us better deliver targeted news to our users.
Ferndale, WA (PRWEB) March 22, 2006
PRWeb™, the Internet's leading press release distribution platform, announces a new partnership with Topix.net, an online source that displays breaking news on more than 300,000 topics.
Topix.net has added a news feed directly from PRWeb, which will give readers access to current business-related headlines.
"We chose to partner with PRWeb because of its impressive database of press releases" said Rich Skrenta of Topix.net. "As a great, international newswire service, PRWeb will help us better deliver targeted news to our users."
For complete news coverage, users are forced to visit many different sites and sift through a variety of stories that may or may not be relevant to them. Topix.net alleviates this problem by creating thousands of topically driven, specific news web pages and populating each of those pages with only news about that particular topic. Through many strategic partnerships, Topix.net is able to distribute unique content to its readers.
"PRWeb has chosen Topix.net as a distribution partner to enhance our direct-to-consumer distribution platform because, as a leader in its space, they have proven to be innovative in the way they make news interactive and relevant," commented Mick Jolly, Executive Vice President of PRWeb. "When choosing distribution partners, we are very focused on companies that encourage social interaction with our press release content."
About Topix.net
Founded in 2002 with the specific mission of providing users with the ability to quickly and easily find targeted news on the Internet, Topix.net is a news aggregator with unique technology to find and categorize news into 300,000 topics, from Autos to ZIP code level local news. Topix.net is a privately held company with equal investment from Gannett Co., Inc. (NYSE: GCI), Knight-Ridder, Inc. (NYSE: KRI) and Tribune Company (NYSE: TRB). Topix.net distributes content via partnerships with Citysearch, Ask Jeeves, My Yahoo!, Bloglines, Metro Newspapers, Newsgator, Findory, Wondir, Infospace, Link Silicon Valley, HelloMetro.com and PRWeb.
About PRWeb International, Inc.
PRWeb, The Online Visibility Company™, is recognized as the Internet's leading online news and press release distribution service worldwide. Since 1997, PRWeb has been changing the way businesses, marketing departments and public relations firms think about press releases. Once a tool used exclusively for communicating with the media, PRWeb was the first company to develop a distribution strategy around direct-to-consumer communication. PRWeb was the first company to build and offer a search engine optimized platform for press release distribution. Additional search engine focused PRWeb technologies include PRWeb Photowire , a free image service for print-ready images and content; RSSPad , a free RSS syndication engine; PRWeb Podcast , a podcasting service for PRWeb users; and 301URL , a search engine friendly custom link generator. All of these services enhance PRWeb customers' press release content experience. For more information, visit PRWeb's site at http://www.prweb-inc.com .
Contacts:
Topix.net
Chris Tolles
650-461-8306
PRWEB INTERNATIONAL, INC.
David McInnis, Founder & CEO
866-640-NEWS (6397)
360-312-0892
# # #