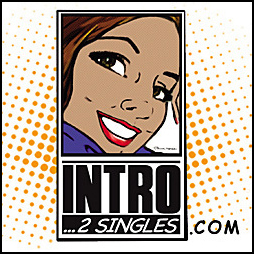 We've made a few love matches and I've been able to show-off a few of my favorite Chicago area hot spots. The events we've put together have really taken-off and its all thanks to support from local businesses. They've really turned-on to the fact that our singles are their target audience
St. Charles, Illinois (PRWEB) March 23, 2006
After a year of business in the Chicago 'burbs, entrepreneur and singles expert Christa Thomas, finishes the final plans for her "Intro2Singles™ Anniversary Wine Tasting". The event being held on March 25th marks a significant watershed for her event-centered singles dating group / service (http://www.intro2singles.com). It's an atypical event that is a great example of how local Chicagoland businesses are learning to connect with customers through new and exciting dating groups like hers.
"It's been great to get the local singles together," says Christa. "We've made a few love matches and I've been able to show-off a few of my favorite Chicago area hot spots. The events we've put together have really taken-off and its all thanks to support from local businesses. They've really turned-on to the fact that our singles are their target audience,"
Christa calls it Introtainment™, and it has gained a foothold on singles in the 30+ age bracket. It's the perfect age-match for many companies, and it brings with it young-upwardly-mobile-executive-types as well as empty nesters and their friends. The fun and adventurous activities planned by services like hers bring these people face-to-face with business owners and their establishments. From bars to restaurants and activity centers, everyone seems to be joining in on the fun had by these singles activity groups.
Most Intro2Singles.com clients enjoy attending the events for "…not only the great new people they get to meet, but the places we go as well," says Christa. "Places like the Fox Valley Winery enjoy the new customers, and we get to learn more about another great Chicago-area business." (The Fox Valley Winery is where Intro2 is holding its anniversary party, everyone is invited.)
Over the past year, Intro2Singles.com has held wine tastings, beer samplings, mixers, get-togethers, and has even scheduled a CPR safety-training course for a future event. From "Game Night" to Intro2's "Taste and Date" (a new twist on the 3-minute speed date party), one thing is for certain; the matchmaking going on here connects not only the people involved, but the businesses too. Here's to a great new promotional tool for local business…Happy Anniversary Intro2singles.com.
Christa Thomas is an established expert on singles and dating in the Chicago area. She has appeared as a guest on the Dr. Laura Berman's WCKG radio show and is herself a single parent. With a past that includes HR experience as a recruiter and staffing agency business owner, she continues to lead her fledgling singles event group, Intro2™, down a path of success for her clients and herself. As a member of the "Association of Relationship Research" (IARR) out of Purdue University, she applies the latest relationship building techniques to her events while hopefully making a few meaningful connections.
Intro2Singles is a Chicago area group dating and event planning service with emphasis on creating environments that encourage introductions and interaction. Events planned include "Cocktails", "Bring your Buddy" Mixers, "Trivia / Game Night", "Dinner Events", "Adventure Bound", and the 3-minute "Taste and Date" appetizer dating parties. The "Taste and Date" parties are currently a high point for Intro2 guests because they learn so much about the venue. These events include 4-5 tasting portions of the venues most popular menu items and discounted drink specials.
For more information about holding a "Taste and Date" at your venue contact Intro2singles through their website's suggest an event form. Click here to suggest your venue.
For more information on Chicago area dating and Intro2Singles visit http://www.intro2singles.com or contact Christa Thomas at 630-845-8684
To attend the March 25th "Intro2singles™ Anniversary Wine Tasting" at the Fox Valley Winery use the RSVP button on their event calendar or call Intro2Singles directly at 630-845-8684
###