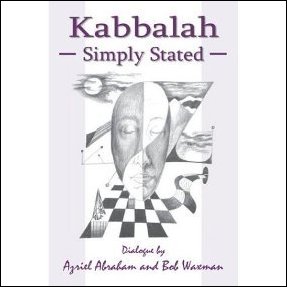 I've been asked to speak at churches, universities, alumni associations, philosophical societies, temples and community centers. My classes are sold out, attendance at lectures has tripled and I have a waiting list for private lessons by phone
Sarasota, FL (PRWEB) March 23, 2006 –
Author and guest speaker Robert Waxman announces his new teaching program, "Kabbalah For All Faiths" as a follow-up to his educational series on, "Kabbalah According To The Scholars." Waxman's new approach underscores his sincere belief that Kabbalah is a universal teaching for people of all faiths, nationalities and ethnic backgrounds.
Kabbalah is an ancient wisdom tradition that has been passed down throughout the ages. Kabbalah explains how the universe began, what happens after death, the purpose of life and the hidden meanings embedded within The Bible. It's also referred to as Jewish mysticism.
"Many people still think that Kabbalah is only for Jewish people, but this is simply not true," said Waxman. Kabbalah is a filled with universal truths that everyone can relate to. Since Kabbalah teaches unity, acceptance and unconditional love, it only makes sense that these teachings should be made available to everyone."
During the Middle Ages, Kabbalah could only be studied by Rabbis over forty who studied the Torah. "It's amazing to me how some people still believe in these dogmatic restrictions. I encourage everyone to study Kabbalah."
"No one has a monopoly on ancient wisdom and universal truth," said Waxman. "It's time to open the doors and let everyone know that Kabbalah can be studied by anyone, of any age and any faith. This fascinating spiritual philosophy is truly universal."
Robert Waxman has designed a unique, all-inclusive Kabbalah Learning Program for guest speaking, teaching classes and for private students by phone. "The response has been very encouraging" said Waxman. "I've been asked to speak at churches, universities, alumni associations, philosophical societies, temples and community centers. My classes are sold out, attendance at lectures has tripled and I have a waiting list for private lessons by phone".
Robert Waxman's best selling book "Kabbalah Simply Stated" is available for sale in 12 countries. The primary goal of his teaching is to provide avenues for soul-healing, life-balancing and spiritual awakening. Thousands have enthusiastically embraced Robert Waxman's unique approach to teaching Kabbalah.
About Robert Waxman:
Educator Robert Waxman is the author of the best-selling book, "Kabbalah Simply Stated." He is a member of "The Kabbalah Education Network" and teaches at The Education Center, The Open Center, The National Elderhostel and Unity of Sarasota in Sarasota, FL. He has made numerous appearances on national radio and TV as an expert on Kabbalah. Robert was also the co-host of the national radio show, "Spiritually Speaking."
For additional information, please contact Robert Waxman at 941-724-5151 or visit his website at http:/http://www.kabalist.com.
To schedule TV or radio interviews, please contact Rosemary Yokoi at Paragon House Books at 800-447-3709.
# # #