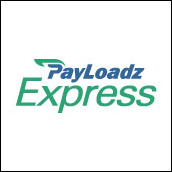 New York, NY (PRWEB) March 23, 2006
PayLoadz.com, announces the biggest enhancement to its services since its launch in 2002 - PayLoadz Express (http://express.payloadz.com). The new service provides a simple and seamless way for anyone that has a digital good to begin selling their product instantly. The system relies on PayPal for payment processing and the standard PayLoadz service backend to handle the file delivery.
The service uses a first of its kind single step product creation process, allowing even inexperienced sellers to begin selling products without a learning curve. A basic form page prompts users to create a product, set a price, and upload their files on one page. The system generates code used to place purchase links anywhere users want to sell their items, including web sites, emails, community sites, and even on eBay. The system also allows future customization for advanced users by integrating the Express service with a full featured PayLoadz account automatically.
Shannon Sofield, Lead Developer of the new service states, "The new PayLoadz Express service is a fundamental change to the process of selling digital goods online. Previously, anytime a person wanted to sell a file, they would have to register for a service, install complicated scripts, or program their own solution. With our new system, a person simply fills out a few fields, uploads her file and she is instantly selling her good. It is the most profound enhancement to the system we've ever implemented, and will create an opportunity for even the technologically challenged to make money on the internet."
A full description of PayLoadz Express can be found at http://express.payloadz.com.
About PayLoadz.com
PayLoadz.com is a New York City based company that is a leader in selling digital goods on the PayPal payment platform. It has over 30,000 registered merchants selling over 150,000 products.
Contact:
Shannon Sofield
646.201.4019
Digg It! http://digg.com/technology/How_to_sell_digital_goods/
# # #