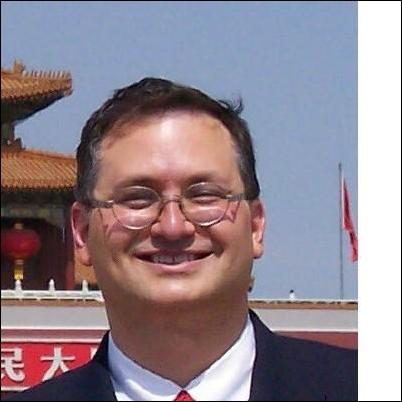 the primary reason for America's growing deficit is oil. It may be easy to blame China for America's heavy spending on oil since their consumption of it has quickly grown. Trippon says
Houston, TX (PRWEB) March 25, 2006
With the arrival of Chinese President Hu Jintao nearing, President Bush gears up to push reform on China. Jim Trippon, editor-in-chief of the China Stock Digest says that American politicians are looking to point the finger at China for America's continuing economic problems.
The ongoing battle between these two superpowers and the blame game that has erupted in Washington will continue to be a major problem as elections near. Politicians are finding it easy to fault China rather than face the true nature of America's problems.
"I expect Bush to pursue currency reforms from Jintao to speed up the process of China revaluing its currency," says Trippon, "However I don't see the Chinese President caving under pressure."
Sen. Lindsay Graham, who recently completed a trip to China, heavily criticizes China for its policies saying that they are a "government without a conscience...who make it exceedingly difficult" to have relations with the U.S.
He is not alone in his outcries. Other members of Congress are coming forward to protest, threatening action in Congress if China refuses to reform.
The root of this controversy is America's growing trade deficit with China, which increased from $161.9 billion in 2004, to a staggering $201.6 billion in 2005, according to the U.S. Census Bureau's foreign trade statistics.
But the truth is, says Trippon, "the primary reason for America's growing deficit is oil. It may be easy to blame China for America's heavy spending on oil since their consumption of it has quickly grown. Trippon says "if American politicians were serious about attacking the trade deficit, Congress would turn its attention towards its biggest economic and political challenge: putting the brakes on increasing U.S. oil consumption."
"I think that politicians should focus their time and energy on fixing the real problem here," warns Trippon, "Rather than waste precious moments laying the blame on innocent parties."
With Congress in heated debates and Bush feeling the pressure, the visit is sure to be newsworthy. For advance comment and expert opinion on the outcome, Jim Trippon is the source for unexpected insight.
The China Stock Digest is a monthly publication that helps individual investors profit from China's rapid economic growth. Jim Trippon is available for expert commentary by request. For more information or to schedule an interview with Jim Trippon, please visit http://www.chinastockdigest.com or contact Amal Zaid at (713) 661-3806.
Contact:t
Amal Zaid / (713) 661-3806
PR @ Trippon.com
###