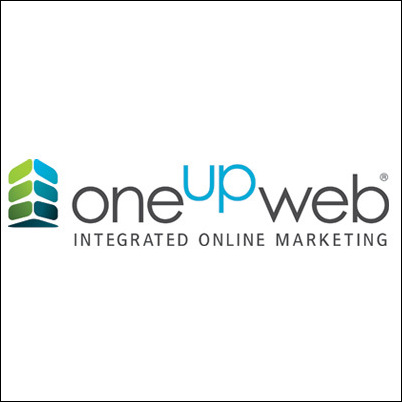 The publication is focused on actions not theory. And it's a quick read
Lake Leelanau, MI (PRWEB) March 28, 2006
Integrated online marketing firm, Oneupweb, today announced its new industry publication, Oneupweb Online Marketing Brief, a monthly executive newsletter on issues vital to anyone responsible for developing and implementing corporate online marketing strategy. The new Online Marketing Brief found at onlinemarketingbrief.com recognizes the rapidly changing nature of online marketing and the necessity for managers to incorporate new strategies seamlessly as new opportunities arise. It also respects the limited time of this audience. An overview page with graphics, headlines and introductory paragraphs invites a fast topical review.
"The publication is focused on actions not theory. And it's a quick read," says Oneupweb founder and CEO Lisa Wehr . "We get straight to the point because CEOs, CMOs and other marketing and communications leaders want to learn something useful and put that knowledge to work, today."
Oneupweb is known for publishing timely articles, whitepapers, case studies and research papers regarding the ever-changing field of search engine optimization and integrated online marketing. Its current library, with more than 50 downloadable entries, is an oft-quoted resource for trade and business publications.
"The same market need that supported our expanded services prompted us to design this source for online marketing news and innovations," notes Wehr. "The titles of our audience may vary widely, but their concerns do not – they need new ideas and information that will help them improve their campaigns."
The April issue of Online Marketing Brief premiers March 27th with new issues to follow monthly. Included in the first issue will be an article on The Involvement Ramp, the way potential customers are moved and motivated through the online sales process, and a complement to Oneupweb's new whitepaper Fresh Google & Yahoo! Paid Search Strategies for C-Level Execs. In the following months expect articles based on new whitepapers, fresh research, case studies and proven advice for seasonal advertisers.
About Oneupweb:
The trusted leader in search engine optimization and marketing, Oneupweb creates integrated online marketing plans that include natural search engine optimization, paid search marketing, mobile search marketing, online marketing research, marketing analytics, online advertising creative and online media services. Clients include Unisys, Maritz, Schwan's, Silkflowers.com and Imagistics, among others. Oneupweb is the only two-time winner of the prestigious ClickZ Best Search Engine Marketing Vendor Award. And company founder and CEO, Lisa Wehr, has been named an Ernst & Young Entrepreneur of the Year and to BtoB Magazine's Who's Who List twice and also recognized as a Leader & Innovator by Lawrence Technological University. The company publishes a monthly newsletter entitled Online Marketing Brief and blog StraightUpSearch. Oneupweb is a privately held company located in Michigan. For more information on Oneupweb, please contact 231.256.9811 or visit Oneupweb.com.
# # #