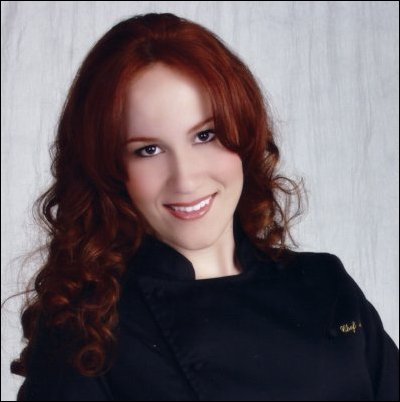 the most inspiring young people in America.
Miami, Fl (PRWEB) March 28, 2006 –
Adrianne Calvo, a breath of fresh air on the food scene, has served her delicacies to the rich and famous. Now she wants to dish out the secrets that have made her excel as well as just dish about parties for superstar clients like John Travolta, P. Diddy, Will Smith and United Nations dignitaries. She's the perfect guest for women's groups, as well as civic and business organizations.
Calvo, chef, entrepreneur, and soon, television star has combined hard work and big dreams to create a growing empire. Tomorrow, Calvo will be in the studio at the Montel Williams show taping the segment for the "the most inspiring young people in America."
Calvo graduated from Johnson and Wales University with a series of honors won in cooking competitions. Upon graduation she became the youngest ever chef at the 5 diamond Mandarin Oriental on Brickell Key. At 21, she has already written a well-received cookbook, "Maximum Flavor," started the Terra Dolci line of Maximum Flavor Essentials products, trained with Airthyme (the company that also taught foodie superstars like Emeril Legasse and Rachel Ray), written for the Miami Herald, and appeared on PBS and local Miami television.
Currently on a national radio tour and making regular appearances on NBC, Calvo's latest venture is Maximum Flavor Productions, which is currently in negotiations to create a reality series.
Calvo will bring energy and a sense of fun to any gathering. She'll entertain and she will inspire listeners to follow their dreams with passion and hard work and to see where their vision leads them. She'll share secrets to creating enchanting parties for the stars, why she chose to open her own production company, how Americans can stop having such fast and cheap diets and the true meaning behind Maximum Flavor and how her empire will be unique.
Past audiences have raved that "her passion transmits" and appreciated her strong opinions on what people need to eat. She's already inspired countless people to get out and cook.
Contact:
Adrianne Calvo
Maximum Flavor
305.338.1723
# # #