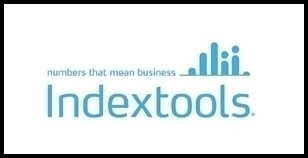 IndexTools Web Analytics 9.0 is our latest achievement in delivering best of breed online marketing tools to our more than 3000 industry-leading customers supporting high-volume and multifaceted needs
New York, NY (PRWEB) March 28, 2006
IndexTools, leading provider of on-demand web analytics, today announced the launch of IndexTools Bid Management 1.0 and IndexTools Web Analytics 9.0. These latest developments offer marketers a smooth migration from mere analytics reporting towards real enterprise marketing workflow management.
IndexTools Bid Management 1.0 eases the difficult task of working with multiple search engines by providing marketers a single interface for bid management and campaign optimization. Bid Management 1.0 makes it easy to get up and running with auto-setup for Google AdWords and Yahoo! (Overture) accounts, as well as automated PPC troubleshooting.
The tight integration of IndexTools 9.0 Web analytics and Bid Management 1.0 makes it even easier for marketers to measure the effectiveness of their paid search advertising campaigns, determine profitability down to the keyword level and take action to increase ROI.
IndexTools Web Analytics 9.0 incorporates a number of new features and enhancements that go beyond web metrics reporting to provide marketers with enterprise marketing workflow management. The product enables improved control and information sharing with Report Notes that allow colleagues to document and share best practices, as well as Custom Alerts and Color Codings to identify optimization thresholds.
IndexTools Web Analytics 9.0 extends its reach into the enterprise with Custom Fields, offering customers the ability to configure the IndexTools reporting database to their unique needs. Cost of Good Sold Reporting gives customers the power to track their margins on individual products sold online; while Order Reconciliation enables users to cancel or confirm orders from within the reporting interface. Other enhancements include more robust security management and first-party cookie support.
"IndexTools Web Analytics 9.0 is our latest achievement in delivering best of breed online marketing tools to our more than 3000 industry-leading customers supporting high-volume and multifaceted needs," said Dennis Mortensen, COO of IndexTools.
IndexTools is a privately held, self-funded company that closed 2005 as the third consecutive year exceeding 100% revenue growth. The company's success is based, in part, on its 98% customer retention rate – among the highest in the industry. In Q1 2006, the company acquired more than 60 new valuable clients, including PriceRunner (ValueClick).
IndexTools established itself as a market leader in Europe, based largely on its award-winning proprietary database backend, which smoothly serves sites running into the hundreds of millions of pageviews per month. Today, the IndexTools interface tracks and reports revenues earned in all of the world's major currencies.
The company's extraordinary growth in North America led IndexTools, in 2005, to establish a head office in New York City, NY. IndexTools views favorably the ongoing consolidation in the Web Analytics industry and confidently expects to win a position as one of the world's top five analytics companies.
IndexTools continues its ongoing commitment to meet steady customer acquisition growth, formalizing account management and professional services functions. The establishment of the professional services group will include installation and deployment best practices, customer-specific training, industry templates, data analysis and interpretation services, KPI development, and other IndexTools professional value-added consulting services to ensure customers continue to earn a material return on their web analytics investment.
About IndexTools
IndexTools provides e-business leaders accurate, insightful and timely intelligence about their effectiveness of their Web efforts, thereby helping them to increase sales, reduce marketing costs and provide a higher level of service to their customers and partners. IndexTools specializes in delivering on-demand web analytics solutions to the enterprise and SME market. IndexTools serves its worldwide client base, through a network of over 200 local partners in over 25 countries around the globe. IndexTools operates from New York City, US and runs an extensive Technology Development Center in Budapest, Hungary. IndexTools' competitors include Webtrends, WebSideStory, Omniture and Coremetrics.
Contact:
Dennis Mortensen at +36 1 450 3020
# # #