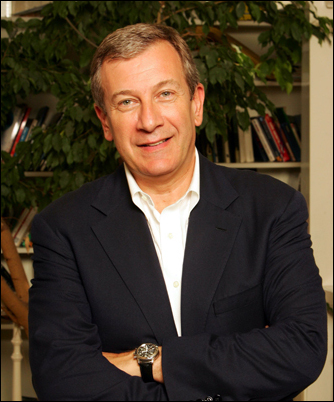 Without creativity, you are dead -- it's today's competition killer
New York and Paris (PRWEB) March 29, 2006
Maximizing its reputation and global expertise in the $150+ billion dollar event and experiential marketing segment, Publicis Events Worldwide today announced its 2006 expansion strategy: external acquisitions and internal talent recruitment. Having already acquired a majority stake in Eventive Holding, and realigned Relay Worldwide into the Publicis Events Worldwide umbrella, the company continues to seek acquisition opportunities among event production companies and niche companies specializing in new technology, experiential marketing and architectural design.
Simultaneous to acquiring businesses, Publicis Events USA has assembled a world-class creative team -- led by Emmy award-winning chief creative officer, Erik Ulfers -- which will provide creative expertise across the entire Publicis Events Worldwide network. The move underscores Publicis Events' commitment to creativity as its defining value-add. Reporting to Erik Ulfers are executive creative director Ben C. Roth; chief strategist Lyle Sandler; senior creative director Brock Danner; senior creative director Peter Provost; and director of production, design Lori Nadler. The new team will be based in New York City joining Publicis Events Worldwide / Publicis Events USA chairman and CEO Richard Attias and Publicis Events USA COO Margot Carr, in addition to a full staff of award-winning creative experts in the fields of events, experiential marketing and broadcast.
Publicis Events Worldwide delights in its new business and creative talent acquisitions:
"Without creativity, you are dead -- it's today's competition killer," said Publicis Events Worldwide chairman and CEO Richard Attias. "Continuing our acquisitions and talent recruitment, Publicis Events Worldwide's mission is to design and deliver live experiences as part of strategic marketing programs yielding greater time, attention and memory per dollar per consumer compared to traditional marketing. With Eventive, Relay, our new creative team and our talent base around the globe, Publicis Events will forge ahead engaging audiences in meaningful, memorable and emotional relationships with world-class brands."
Erik Ulfers, lauded in the events and experiential marketing industry for his strategic creative vision, takes the helm of Publicis Events USA's creative team. Before being named chief creative officer for Publicis Events USA, Mr. Ulfers served as senior vice president and managing director of Environmental Design for Interpublic Group's (IPG) Jack Morton Worldwide, where he won numerous industry awards and accolades including many of his six Emmy Awards. Prior to Jack Morton, Mr. Ulfers co-founded the internationally recognized Production Design Group (PDG), which subsequently was acquired by IPG. Always at the vanguard of design, narrative story-telling and live audience experiences, Mr. Ulfers' early career centered on groundbreaking theatrical set design for the Royal Opera of Stockholm, France's Avignon Festival for ballet, Malmo Stadsteater and Sveriges Scenskola, garnering Mr. Ulfers recognition including Prague's prestigious Biennial Award for scenography.
Reporting to Erik Ulfers is executive creative director, Ben C. Roth. Mr. Roth -- whose clients have included The Home Depot, KRAFT, Brown-Forman, Delta Airlines, Turner Broadcasting, SAAB, Cadillac and Publix Supermarkets -- brings years of creative expertise comprising advertising, sports marketing and experiential marketing. Prior to joining Publicis Events USA, Mr. Roth served as senior creative director for Jack Morton Worldwide's Environmental Design division as well as senior art director for Octagon, both Interpublic Group companies. His recent efforts in leading development of innovative marketing tools and measurement protocols have illuminated the business sense behind multidimensional experiential marketing programs for the world's leading brands.
"Marketers of the world's leading brands have long recognized the value of establishing authentic and passionate relationships with their constituencies," said Publicis Events USA's newly appointed chief creative officer Erik Ulfers. "Whether it has been the World Economic Forum's Annual Meeting in Davos, myriad pharmaceutical launches for sanofi-aventis, or consumer programs including automotive launches for Renault, the international studio rebrand for CNN or pop-up stores for a variety of world retail brands, Publicis Events Worldwide has been at the forefront of building these relationships through events and experiential marketing. Now with a full roster of top creative talent around the world, Publicis Events Worldwide unites to meet our clients' marketing goals through the art, science and excitement of live experiences."
As part of its expansion strategy, Publicis Events USA has taken offices in one of New York's most famous and desirable locations, the historic Woolworth Building at 233 Broadway, in the financial and creative hub of downtown Manhattan.
Publicis Events Worldwide Expertise:
· R&D and Strategic Planning
· Corporate and Public Events
· Broadcast and Theatre
· Integrated Design (2D, 3D, 4D)
· Sponsorship and Sports Marketing
· Meetings and Logistics
· Mobile Marketing
· Retail Design
· Commercial and Architectural Design
· Tradeshows and Exhibits
About Publicis Events Worldwide
Publicis Events Worldwide, specializing in world-caliber events and experiential communications, is part of Publicis Groupe S.A. (NYSE:PUB), the world's fourth-largest communications company. Publicis Events Worldwide is headquartered in New York City with offices spanning the globe including Paris, Geneva, Munich, Frankfurt, Vienna, Dubai, Orlando and Casablanca among other hubs. http://www.publicisevents.com
# # #