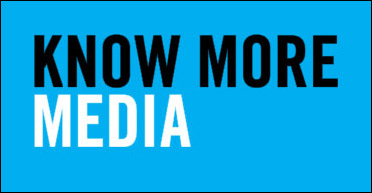 We are really borrowing an old idea from traditional media. Guest stars would regularly show up on
Orange County, CA (PRWEB) March 28, 2006
Know More Media, an online publisher of business information and news, and one of the world's leading business blog networks, has announced that March 27-April 2 will be "Guest Blogger Week" on its entire network. This week, the authors of Know More Media's business blogs have invited outside experts in many business topics to contribute original articles to Know More Media blogs.
"The idea of having many experts contribute to the knowledge base of our network is something we embrace," said Dan Smith, VP of Publishing for Know More Media. "One of our basic value propositions is that we provide a network where readers can find authoritative advice, opinion, and information on specific business topics. By enlarging our offering to include guest bloggers this week, readers benefit by hearing additional authentic and unique voices discussing the business issues that interest them."
One of the blogosphere's more popular bloggers and thought leaders, Chartreuse of Chartreuse (Beta), started off Know More Media's Guest Blogger Week by writing one of the first guest blogger articles on Monday to Know More Media's main site. Other blogosphere authorities and thought leaders who have committed to contribute articles are Jeremy Wright of b5 Media (http://www.b5media.com), Stowe Boyd of his "/Message" blog, (http://www.stoweboyd.com/message/), Dave McClure of 500 Hats (http://www.500hats.com) and Simply Hired (http://www.simplyhired.com), and David Schappell of Unitus (http://www.unitus.com) and his "No Sniveling" blog (http://www.nosnivelling.com). Many other guest bloggers will be appearing on the more than 55 blogs within the Know More Media network throughout the week.
"We are really borrowing an old idea from traditional media. Guest stars would regularly show up on "I Love Lucy" or other TV shows for a purpose," said Tim Stay, CIO of Know More Media. "The guest star would bring a new audience to the show and the show's audience would be exposed to new talent that they might not be familiar with. Both parties won. Our Guest Blogger Week is another way to expose our audience to the talents of our guest authors and showcase our business news and information network to our guest star's audience."
About Know More Media
Know More Media is a rapidly growing online publisher of business information and news, and is headquartered in Orange County, CA, with an office in Provo, UT. Led by a team of seasoned business executives with many years of online publishing and business management experience, Know More Media is a revolutionary departure from traditional business publishing. The Company contracts with expert writers from across the globe to supply valuable business-related blog content to the online world. Its authors are typically practicing authorities in their fields, who provide their business advice and knowledge to business readers through a blog. Readers are encouraged to participate through comments and continuous feedback, thereby not only learning, but sharing their valued experience to an ever-expanding community of business expertise.
###