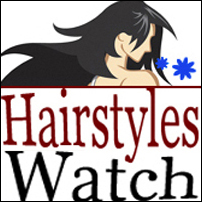 These large companies would not adapt and transfer their business to the web, so I decided to do it myself.
Little Rock, AR (PRWEB) March 29, 2006
Having recently launched, HairstylesWatch.com is experiencing rapid growth, showcasing an impressive collection of popular hairstyles for men and women from around the world. With at least 7 updates per day, HairstylesWatch.com tracks the latest hairstyles as they hit the streets and also follows the latest in celebrity hairstyles.
Keeping track of the latest directions in hair is only the tip of the iceberg for this revolutionary new website. HairstylesWatch.com's team of hair watchers also gives practical hairstyling tips and advice, giving visitors to the site the ammunition and confidence they need to try their very own new hairstyle at home. This team is comprised of professional cosmetologist turned blogger Toni Johnson, as well as UK based hair journalist Jen Dallison.
Whatever kind of style you are looking for, this site has it. Split into categories for every type of hair, visitors can find practical advice and popular styles whether they are interested in short hair, long hair, curly hair, or even kids hairstyles.
The site was the idea of founder Jack Somers. "What I saw was a generational gap. Content providers primarily in the magazine business were not adapting to the new technology that young people, and even tech savvy older people are using these days," says Somers. "These large companies would not adapt and transfer their business to the web, so I decided to do it myself."
"Having something like this online is much better than in a magazine, because online you don't only get to see it, you get to discuss it and share it with your friends. In an online format such as Hairstyles Watch, you're not just limited to seeing what the fashion editors want you to see, you get to hear the opinion of the person on the street -- and voice your own!"
The idea is a great one for those looking to change their hair style. Somers explains further: "Too often, we see a great hairstyle that we think would perfectly suit our own hair, but when the time comes to visit the hairdresser, we struggle in trying to remember and explain what it looked like. With this website, all you have to do is print out the look you want to achieve, and show it to your hairdresser."
"HairstylesWatch.com is dedicated to keeping track of the best hairstyles for both special occasions and day-to-day wear," says Mr. Somers. "Log on to the site to find your next great look, read great tips for styling your own hair, and join our discussion on the latest hair trends."
Men can also find the latest popular hair style for them, whether it's a new do straight from the catwalks of Milan, the heads of celebrities such as George Clooney and Kanye West, or the latest male trend to hit the street.
For special occasions, HairstylesWatch.com has galleries dedicated to formal hairstyles and wedding hairstyles. These are for those occasions when you want your hair to have that extra special touch. For more information please see http://www.hairstyleswatch.com .
For further information and press enquiries, Mr. Somers can be reached at: +1 (501) 247-6536
# # #