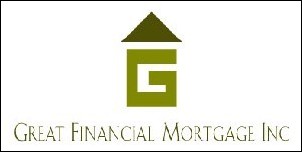 Fullerton, CA (PRWEB) March 30, 2006
Hispanics are expected to buy between 1.5 million to 2.2 million homes within the next five years. Within this group, the fastest growing first-time homebuyers are single Latin women. The mantra today is definitely "lo hice a mi manera - I did it my way." Women feel empowered; they are more educated and very confident.
According to Great Financial Mortgage, Inc. loan specialist, Alejandra Medellin, http://www.alexmedellinloans.com., who has seen an increase in loan applications from single women, says, "Customarily, Latinas were not as independent nor considered a significant part of the work force as the new Latin woman is in the United States, these days. And traditionally, the thinking was that 'a woman's place is in the home,' but now - it actually is - especially for single women and in particular, the Hispanic woman."
Some women are waiting longer to marry or deciding not to wed at all and are realizing it's more beneficial and often faster to buy their own home. Many don't even think they can qualify on their own and almost a third of the single women believe that having a good enough credit to get a mortgage is the biggest obstacle they face in buying a home.
Further, Medellin says, "A lack of bi-lingual information about home-buying and mortgage finance may be stopping thousands of Latinas from seriously considering homeownership." Although there is a strong desire to buy homes, more than half of Hispanics are uncomfortable with English and say it's hard to find an advisor they can trust and understand. However, Medellin notes that recent real estate industry trends currently show it's far easier for single women to qualify for loans than years past. "We have numerous programs available, especially for the single woman, with the most exciting being the Alternate Credit Program. It literally allows a woman who has only rented, has some credit history, or possibly a bankruptcy, qualify for a loan. And to make it as easy as possible, Great Financial Mortgage, Inc. has all necessary loan information, applications, and all documents written in Spanish as well as English. Further, GFM tailored mortgage applications to accept both rental history and credit reference letters, in addition to alternative forms of credit such as utility ratings, cell phone payments and an immigrant's individual tax identification number (TIN) in lieu of a Social Security number for all non-permanent resident aliens as a form of credit history.
For more information about Hispanic programs, call, Alex Medellin, Great Financial Mortgage, directly at (714) 206-1818 or log onto http://www.alexmedellinloans.com; http://www.greatfinancialmortgage.com.
About Great Financial Mortgage:
Great Financial Mortgage is based in Fullerton, California. A top originator of mortgage loans, Great Financial Mortgage offers a wide range of home lending services to homeowners and prospective buyers throughout the state of California via person-to-person attention and its website, http://www.greatfinancialmortgage.com. This coupled with their unique ability to keep ahead of the fast-moving real estate marketplace enables Great Financial Mortgage to exceed client expectations by making their dream a quick realty.
Media Contact:
PRIME L.A. Public Relations
818.995.1290
# # #