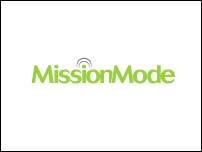 This is a tremendous breakthrough for both the public and the private sector
Winston Salem, NC (PRWEB) March 29, 2006
Winston-Salem, NC (PRWEB) March 29, 2006 -- MissionMode, an InterAct Public Safety Systems technology that provides communication management and automated emergency notification systems, today announced the availability of MissionMode SecureView. This software enables the recording and transmission of confidential images, allowing for users to better respond to critical situations. SecureView works in conjunction with MissionMode emergency notification software to further empower teams responding to life threatening emergencies, disasters or any other type of "urgent response" scenario.
Historically, officials are reluctant to send people into sensitive areas with a regular digital camera due to the risk that images may get distributed to the public or media. With a MissionMode SecureView camera, photos are sent to a secure MissionMode Situation Center where they are only viewable by designated personnel. SecureView prevents the camera's content from being sent anywhere else or downloaded to any unauthorized computer. For example, if an airline's luggage handler sends a picture of a suspicious bag to a public safety official at a different location, the image would be viewable on their mobile device via MissionMode, but incapable of being further shared.
"This is a tremendous breakthrough for both the public and the private sector," said Andrew "Flip" Filipowski, executive chairman and CEO of InterAct Public Safety Systems. "One of the most important elements for solving any problem is the ability to effectively analyze the situation. In many cases, visual images could have made a positive difference in the outcome of how an emergency was addressed. SecureView is an invaluable tool for a broad range of users from government officials to first responders."
Used in concert with any premise-based surveillance system, like TrueSentry, SecureView enables the most comprehensive coverage for any situation. SecureView is powered by MissionMode, a communication management and automated emergency notification system that facilitates team collaboration in a secure environment. To learn more, please visit http://www.missionmode.com.
About InterAct Public Safety Systems
Since 1975, InterAct Public Safety Systems has led the industry in providing mission-critical public safety and homeland security systems and products. Our 9-1-1 systems revolutionize the way public safety agencies handle information and how first-responders carry out their missions. We offer dynamic Records Management solutions that allow agencies to quickly extract, filter and share information to better manage their internal information processes. First responders from a variety of agencies and jurisdictions gather and share crucial information quickly and accurately using our suite of data sharing, security, and emergency management systems. InterAct understands real-world demands and provides real-world solutions. For more information, please visit us on the web at http://www.interact911.com/ or call 1-800-768-3911.
# # #